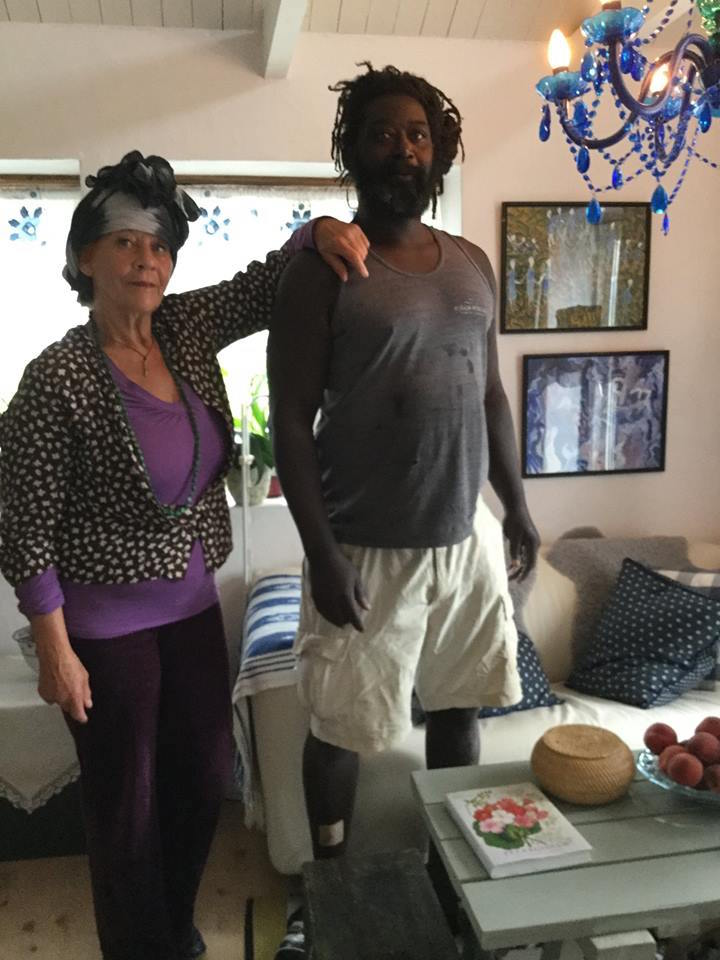 Me and my companion Issa have, actually quite spontaneously since we met twenty years ago, developed some kind of typical "matriarchal" lifestyle, living together as a sister and brother, and as such also have managed to organize a harmonious tensionless and smoothly functioning cooperation - team, with a lot of interests in common, but also complementary differencies between our personalities, skills and occupations, much of it to great benefit for our welfare here on the wild countryside on an island outside the mainland of Sweden, called Öland.
Could it be because he is raised in a semi-matriarchal culture, more precisely in a Serere -clan in Westafrica, that we get along so well - and our cooperation flows so smoothly - that I don´t know.
Anyhow it seems as if his mindset and worldview has been deeply influenced by its typical matriarchal aesthetic tradition of making "artwork" in and by nature itself as an invocation of the spirit of Mother Nature itself. Not only does he seem to have a deeply rooted need of carrying on the tradition of megalithculture - as if it were "in his blood" or "genes", by creating all these mystery figures of stones and wood in my garden - but also does he creates the most beautiful paintings of nature and human beings placed in it, as if they all belonged in the same woven pattern of life, reminding of the Hopi - indians imagination and worship of a Spider Woman / Goddess, weaving everything together in the worldwide web of life.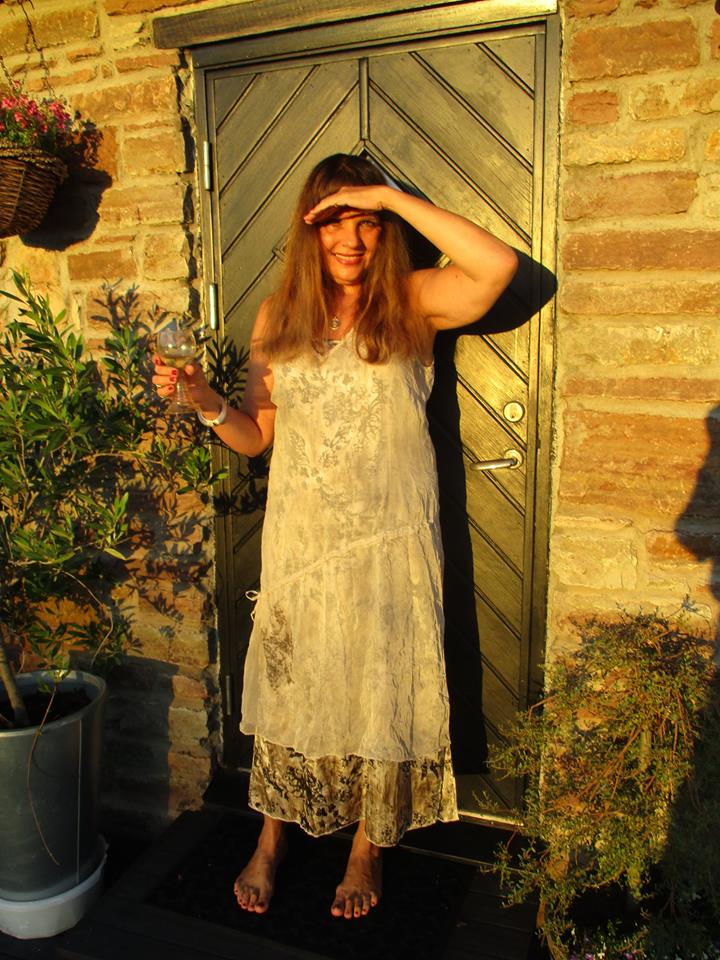 My second co-operator is my internet-friend Katarina Persson who share my great interest in  modern matriarchal studies. Unfortunatley  though she is very busy working as a teacher and cannot take part in the investigations as much as she would like to. Here she visited me some half a year ago in september when it still was as hot as in the middle of summer.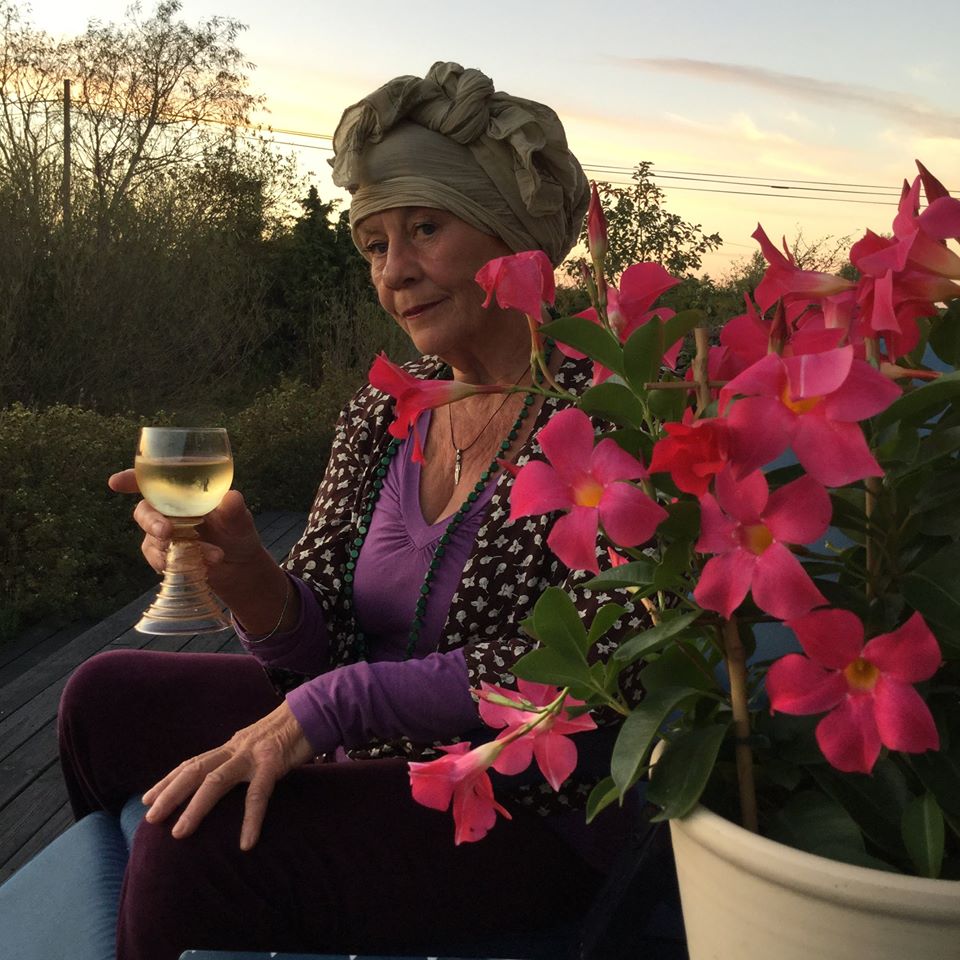 Cheers to my playful and lovely companions as the true children of Mother Nature!