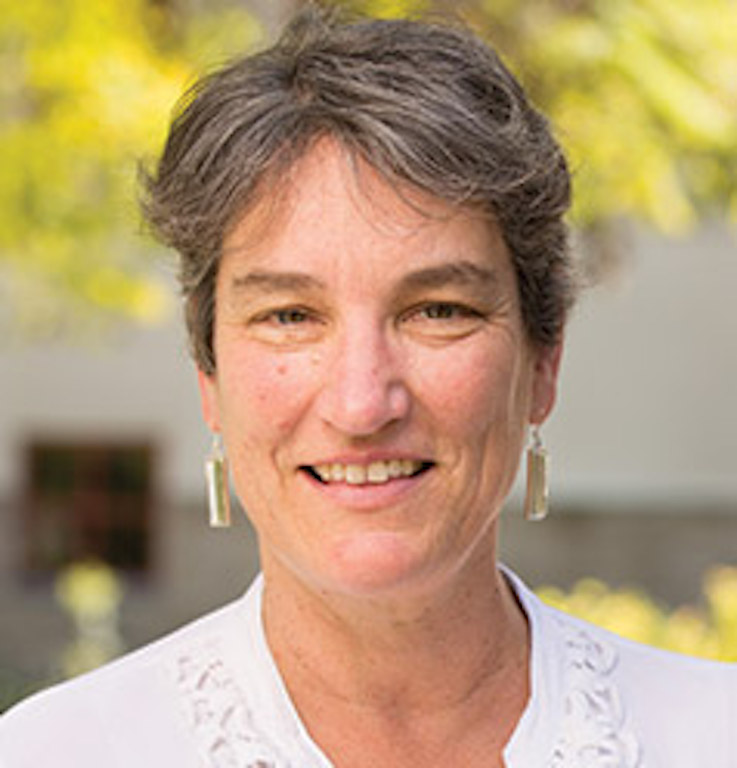 Professor of Religion & Editor of Journal of the American Academy of Religion PhD, University of Southern California
C Y N T H I A   E L L E R   I S   A   R E A L   C A T A S T R O P H Y   T O   S C I E N C E
She teaches and researches in the areas of Women and Religion, New Religious Movements, Religion in North America, and Feminist Theory. She is the author of
Gentlemen and Amazons: The Myth of Matriarchal Prehistory, 1861-1900;
Am I a Woman? A Skeptic's Guide to Gender;
The Myth of Matriarchal Prehistory: Why an Invented Past Won't Give Women a Future;
Living in the Lap of the Goddess: The Feminist Spirituality Movement in America; and
Conscientious Objectors and the Second World War: Moral and Religious Arguments in Support of Pacifism, along with numerous scholarly articles.
She has also written two introductory religion textbooks, Revealing Religion and Revealing World Religions, and served as editor for two additional textbooks, Revealing the Hebrew Bible (Barry Sang) and Revealing the New Testament (Stephen Moore).
These textbooks are delivered in an interactive, fully digital format, and are in use at colleges throughout the United States and Canada.
From 2016 to 2021, she is serving as general editor of the Journal of the American Academy of Religion, which is housed at Claremont Graduate University.
Professor Cynthia Eller has got remarkable problems in expressing herself adequately, as no-one of her reviewers or even her own promotors seem to have understood her correctly.
Whether they are reviewers critical of her fundamental presumption of the Universality of Patriarchy (as Joan Marler and Max Dashu) or cheering it as a brilliant one (as Natalie Anger in The New York Times), and / or promoting her as an expert on the issue (as the archaeologist Richard Lesure) or presenting her own books with the following text, they have misinterpreted her, she laments in her Response to Max Dashu. Because she has never ever  mentioned such a thing as the universality of patriarchy.
Neither of Marija Gimbutas being an "essentialist"
Quote:
"The Myth of Matriarchal Prehistory: Why an Invented Past Won't Give Women a Future Paperback – Illustrated, April 13, 2001
by Cynthia Eller (Author)
According to the myth of matriarchal prehistory, men and women lived together peacefully before recorded history. Society was centered around women, with their mysterious life-giving powers, and they were honored as incarnations and priestesses of the Great Goddess. Then a transformation occurred, and men thereafter dominated society...
Given the universality of patriarchy in recorded history, this vision is understandably appealing for many women. But does it have any basis in fact? And as a myth, does it work for the good of women?..."
Joan Marler in her review of Cynthia Eller´s book "The Myth...":
Quote:
"Eller repeats Rosaldo and Lamphere's outdated thesis from 1974 that 'all contemporary societies are to some extent male-dominated and . . . sexual asymmetry is presently a universal fact of human social life,' even though this conclusion was later modified by Rosaldo to reflect a less polarized theoretical approach."
"While conveniently stating that she does not intend to offer an alternative account of gender roles in prehistory, Eller nevertheless admits to being a "partisan" of the belief that male dominance has been universal, at least up until now.
She also asks:
'How can women attain real power when it seems we have never had it before? How can we hope that sex egalitarianism is possible, that male dominance can be ended, when it has been a mark of who we are as a species from time immemorial?'
Natalie Angier reviews Cynthia Eller´s book, in the New York Times:
Quote:
"By all accounts from archaeology and anthropology, the possibility that there has ever been a true matriarchy, a society in which women effectively ruled, is about as likely as the chance that an obese fellow in red pajamas can deliver presents to some two billion children in the course of one night...."
As Eller lays out in the fascinating if often depressing ''Myth of Matriarchal Prehistory,'' a sizable corps of feminists is convinced that male dominance is a relatively recent phenomenon and that before patriarchy grasped the globe in its bloody talons, women were respected members of their tribes, equal if not above men in status and influence, revered for their capacity to give birth and nourish the young and for their innate connectedness -- to one another, to the earth, to the men they suffered with fond affection....
Eller is a committed but unflinching feminist, and her broad survey of the universality of male dominance is unsentimental and potentially disheartening."
_______________________________________________________________________________________________________