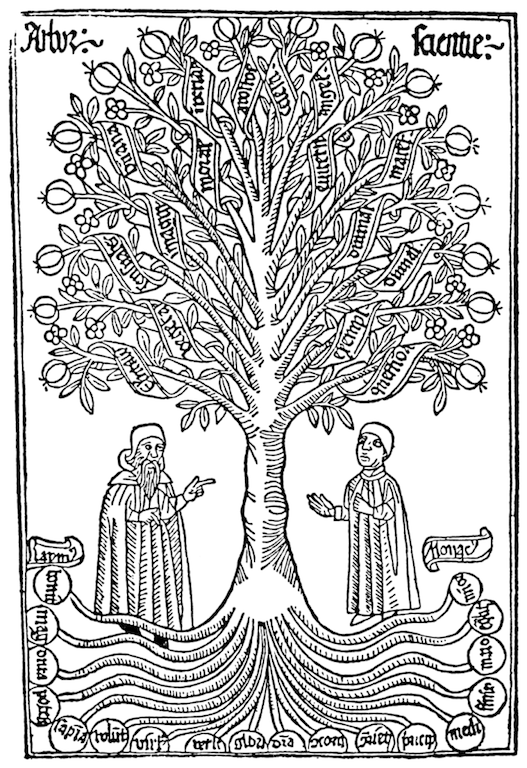 DEN SVENSKA TEXTEN FINNS LÄNGRE NER PÅ SIDAN!
Article by classical archaelogist fil dr
KÅRE FAGERSTRÖM
Nobody knows if women were in power. And maybe there was not even any power to wield during the early Stone Age
PUBLICERAD 1994-11-22 in Swedish daily Dagens Nyheter
Once in ancient times there was a more equal culture, more peaceful than the male dominated kind of society that has been characterizing our history. That is the opinion expressed by Tore Håkansson and Eva Moberg in their articles published here at the beginning of the month. To that Kåre Fagerström objects that scientific findings support many other interpretations of the ancient societies.  And if there ever has been a civilisation in which the woman's position has been stronger, it must have been destroyed from within by itself, not because of conquests from the east.
In TWO ARTICLES in DN, an alternative view of human history has been presented; Tore Håkansson and Eva Moberg who wrote their article based on two books, Marija Gimbutas The Language of the Goddess (1989) and Riane Eisler's The Chalice and the Blade(1987). The articles deal with the rise and fall of agriculture in south-eastern Europe and the Middle East from about 10000 to 1000 BC. Their view is characterized by considering the agricultural cultures as peaceful, women-dominated and culturally very high-ranking, and that they succumbed when the mobile male-dominated rider cultures welded in from east, raped and enslaved the women, putting an end to the happy time in human history. And there is where we still are today.
The woman was probably quite free and independent in the early agricultural cultures, although we are unable to state anything about her degree of dominance. The agricultural cultures were perhaps peaceful, we really do not know much about that either.
However, scientific findings do not support the notion of the differencies between the two prehistoric cultures discussed by Moberg and Håkansson, representing different economic systems. It also gives a skew picture if you put in a modern question as the one of the woman's case, in a prehistoric context where it does not belong. You take the nomadic cattle herds, usually likened the indo-europans, contrasting them against farmers, as you suppose are the people of the "goddess".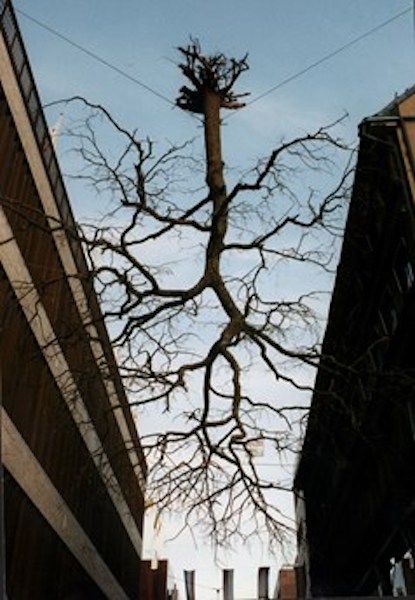 Here I would like to present another interpretation that matches archaeological findings and historical sources better, even if it does not claim to be final or even widely adopted.
Agriculture was invented in the Near East, about 10,000 years B.C. It is in any case the most common notion. It took a long time before agriculture broke through. Agriculture is heavy and tedious, yields were not so overwhelming to begin with, and the total population of the world was small, wildwood and wild plants numerous, so it was easier to gather and hunt. People living in favorable environments increase and then, after some time, food availability eventually becomes more sparse. Then they start agriculture. We know nothing about  labour division between the sexes in the early cultures, but cooperation seems to be natural on a socially simple level.
Next step was to tame the game to cattle. According to modern research stock-raising, emerged after agriculture. Meanwhile, cereals were obtained which yielded better returns, and one focused on them. The population grew and proximity to the neighbors increased. Around 3000 C.B., people on the Central Asian Steps managed to tame horses, and in the middle of the 2000´s there are horses in Ireland. A little later they appear in Greece. In the Near East, the donkey holds its place in comparison with the horse until the turn of the year 2000, in any case.
IN THE 3000-2000 B.C. we find a new generation of farmers. It is a form of light plow or heavier (Sw."årder") together with a new breed of wool sheep that forms their economic foundatioIt has its origin in eastern Anatolia (about current Turkey) and from there it spread westward. Beasts of burden, like horses, donkeys and camels are associated with the agriculture of these days
The new methods in both stock-raising and agriculture results in the increase of the populations as well as its getting in direct contact with each other. Competition about land became a cause for conflict, and the territorial war arises. This happens at very different times in different locations. In Greece, for example, one can still read in the "Iliad" and "Odysséen" about wars that rather are robberies after cattle and women than conquest. The poems were written about 700 BC.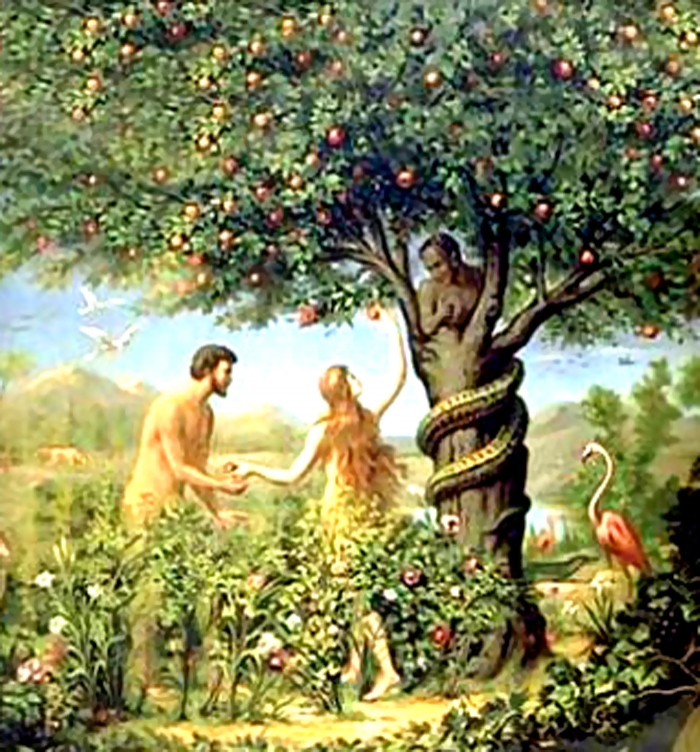 The increasing congestion on land is the main reason for the disappearance of the early agricultural cultures. One proceed from a stage where  sparse concentrations of people take care of themselves to one of which dense concentrations are competing with each other. By doing so, the conditions  for the people have changed radically
Certainly, research still provides some support for the theses of immigrant indo-Europeans from the east, but these people are not as warlike as imagined earlier. Perhaps it was the Indo-Europeans who spread the horse to Ireland. But in what way?
Most researchers believe that they were small groups infiltrating parts of the European continent. How they then have became dominating, is another question, but they have hardly been able to carry out any massacre.
The image of the warlike Indouropeen originates from  Indian sources, where the attacks of the Aries are described as robbery and rape. But this is just one example of indo-European immigration. We know nothing about what the earlier movements looked like. Indo-European is also a linguistic structure. As a nation, they have never existed.
One of the main arguments by advocating matriarchy  consists of the goddess figures found in the Eastern Mediterranean and the Balkans. But these are not as uniform as Gimbutas and several others have claimed. There are stylized figures as well as realistic performed. There are those who are so stylized that they most probably are symbols of the female sex (or sex-organ?), there are others which are real portrays of mothers with children, love couples and so forth.
Crete is often emphasized as one of the goddess´ last outposts. But the contacts Crete shows goes straight to southwestern Anatolia, ie nearest mainland beach, and is direct and geographical. Similarly, there are Cretan features in the Mycenaean culture. This culture on the Greek mainland imported a lot from Crete. Among other things, thousands of female figures of different designs have been found, from grotesque to elegantly stylized. But one also finds the signs of manly critical behavior that, according to Håkansson and Moberg, would not be found in the great mother's vicinity: massive defense facilities and weapons graves.
The mycenes used an early form of Greek for their writings, and Greek is an indo-European language. The archaeologists have searched for the layers of destruction  that would have announced their arrival.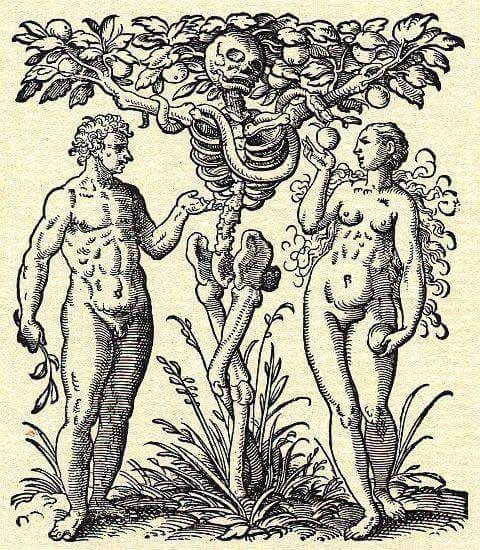 The question whether women were ruling during the time Håkansson and Moberg are treating, is still open. Pictures of goddesses do not automatically mean a female pantheon, and definitely not a matriarchy.
We also get a problem with the scale. In their articles we are moving around in an area limited by the Danube in the north, Crete to the south, the Adriatic Sea in the west and Azerbaijan to the east. It's a huge area, and a blasted thing. Mountain ranges, river valleys, high plateaus, archipelagos replace each other. Not even today, you can keep the communications open across this area, how then could you have done it ten thousand years ago?
We have no signs of any developed administration from that time, but each central city developed its own cultural special character. How can you talk about a common equality culture?
And a culture that would have survived for thousands of years!
The discussion about the matriarchate derives from J J Bachofen and his work "Das Mutterrecht". It was published in 1861, and has been of great importance to religioun scientists and psychologists. A little later, 1890, the first part of James G Frazer's classic work "The Golden Bough" appeared. It is about rites and beliefs associated with the seasons and harvest, and strongly influenced Sigmund Freud and the T. Eliot who wrote "The Fate of the Land". None of these have directly touched the matriarchate, but through the link between the seasonally-changing rites and the classic female goddesses, agriculture was associated with femininity.
The idea of ​​female agriculture has since been suggested by Carl Gustaf Jung in some contexts, but above all, Erich Neumann has worked on this. Within psychology, the mother goddess became one of the archetypes of psychology, which undeniably strengthened her position against male fertility deities such as Seeds, Balder, Hermes and Dionysos.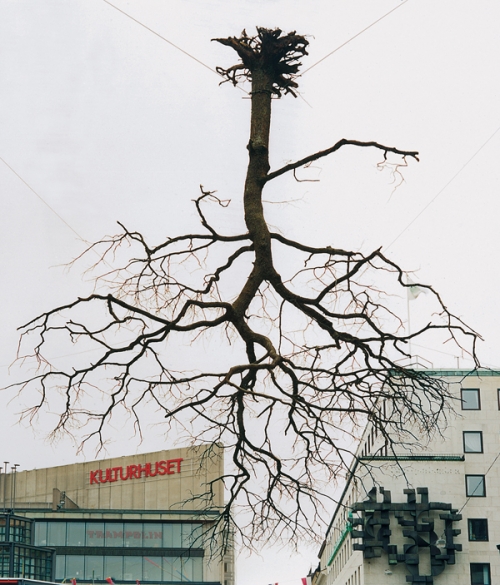 In religious research, Robert Graves has had similar ideas in his book "The White Goddess". He links the matriarchate with the religion of Ireland before the Celts. Also Erich Neuman and, for Greece part, Karl Kerényi have worked on the idea of mother goddess. After the 1950s, the goddess seems to have lost its popularity among myth researchers.
But also the historical subjects have been influenced by Bachofen's thinking, and in the 1970s, it was almost an axiom among Marxist-oriented historians to assume a period of matriarchy during the Neolithic period. The matriarchate's position in archeology has never been so strong, but it has definitely had its advocates, and Marija Gimbutas was one of them.
MARIJA GIMBUTAS and Riane Eisler were not alone in writing about these questions at the time. The highly influential archaeologist Colin Renfrew started a debate with his book on archeology and language. It was even translated into Swedish, and echoed in Swedish daily press. The archaeological media also reacted strongly, with theme numbers in Antiquity (62/88) and Current Anthropology (29: 3/88). The debate made clear that there were a multitude of positions, and that there were a lot of local variations in development.
Thus, it is not possible to unilaterally claim a single overall explanation model, but it is the diversity that needs to be emphasized. And if one want to pursue one single model, it is probably closer to the truth to claim that the female principle that seems to have been so strong in early agricultural civilizations,  grew out of itself due to the growth of  population and technological development towards an increasingly heavier but more efficient work. In that case, it was from within, that the female principle was destroyed.
But nobody knows if there ever was a stage in the development where women actually were wielding power. Or if there was any power to wield at all during early Neolithic times.
KÅRE FAGERSTRÖM
Classical archaeologist, fil dr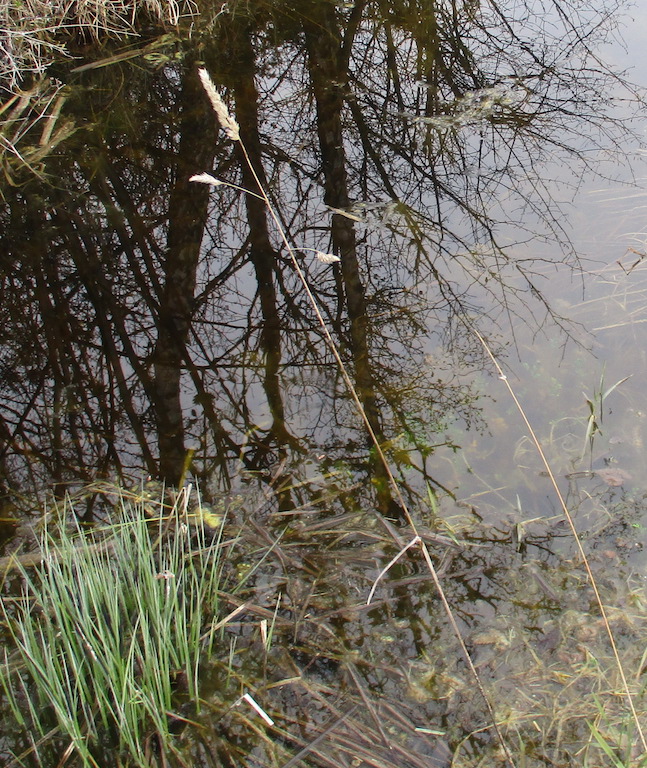 ______________________________________________
Den svenska texten:
Ingen vet om kvinnorna satt vid makten. Och kanske fanns det inte ens någon makt att sitta vid under den tidiga stenåldern
PUBLICERAD 1994-11-22 in Swedish daily Dagens Nyheter
En gång i forntiden fanns en mer jämlik kultur, fredligare än de manssamhällen som präglat vår historia. Det menade Tore Håkansson och Eva Moberg i var sin artikel i början av månaden. Forskningen ger stöd för många andra tolkningar av forntidens samhällen, invänder här Kåre Fagerström. Och fanns det någonsin en civilisation där kvinnans ställning var starkare, så förstördes den inifrån av sig själv, inte på grund av erövringar österifrån.
I TVÅ ARTIKLAR i DN har en alternativ syn på mänsklighetens tidiga historia framlagts. Det är Tore Håkansson och Eva Moberg som skrivit var sin artikel med utgångspunkt från två böcker, Marija Gimbutas "The Language of the Goddess" (1989) respektive Riane Eislers "The Chalice and the Blade" (1987). Artiklarna behandlar jordbrukskulturernas blomstring och undergång i sydöstra Europa och Främre Orienten under tiden ca 10000-1000 f Kr. Synsättet utmärks av att jordbrukskulturerna betraktas som fredliga, kvinnodominerade och kulturellt mycket högtstående, och att de gick under när de mansdominerade ryttarkulturerna föll in från öster, våldtog och förslavade kvinnorna och satte punkt för en lycklig tid i människans historia, en punkt som underförstått ännu står kvar.
Kvinnan var troligen ganska fri och oberoende i de tidiga jordbrukskulturerna, även om vi inte har möjlighet att uttala oss om hur dominant hon var. Jordbrukskulturerna var kanske fredliga, det vet vi egentligen inte heller så mycket om.
Men källorna ger dock inget stöd för att de olika förhistoriska kulturer som Moberg och Håkansson diskuterar representerade olika ekonomiska system. Det ger också en skev bild om man för in en modern fråga, kvinnosaken, i ett förhistoriskt sammanhang där den inte hör hemma. Man tar de nomadiska boskapsskötarna, i regel likställda med indoeuropéerna, och ställer dessa i motsats till jordbrukarna, som man menar är "gudinnans" folk.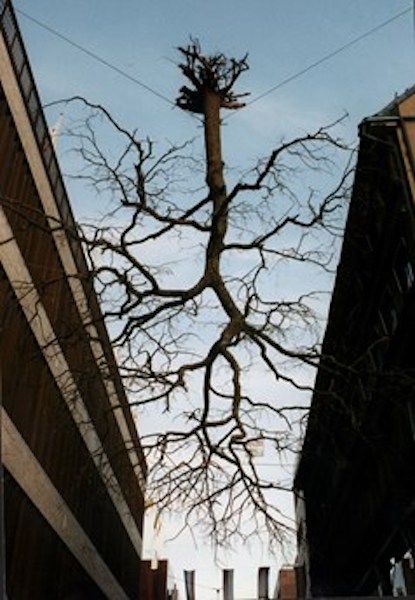 Här skall jag presentera en annan tolkning, som bättre stämmer med arkeologiska fynd och historiska källor, även om den inte gör anspråk på att vara slutgiltig eller ens allmänt omfattad.
Jordbruket uppfanns i Främre Orienten inemot 10 000 år före vår tideräkning. Det är i alla fall den vanligaste uppfattningen. Det tog lång tid innan jordbruket slog igenom. Jordbruk är tungt och slitsamt, avkastningen var inte så överväldigande till att börja med och jordens folkmängd var liten, villebråd och vilda växter talrika, så det var enklare att samla och jaga. Människor som bor i gynnsamma miljöer förökar sig och blirefter hand fler så att tillgången på föda till slut blir glesare. Då börjar de bruka jorden. Vi vet ingenting säkert om könsfördelningen i de tidiga kulturerna, men samarbete brukar vara naturligt på en socialt enkel nivå.
Nästa steg var att tämja villebrådet till boskap. Boskapsskötseln kom alltså efter jordbruket enligt modernare forskning. Under tiden fick man fram sädesslag som gav bättre avkastning, och dem koncentrerade man sig på. Befolkningen växte och närheten till grannarna ökade. Framemot år 3000 före vår tideräkning lyckades man tämja hästar på de centralasiatiska stepperna, och vid mitten av 2000-talet finns hästar på Irland. Lite senare dyker de upp i Grekland. I Främre Orienten håller åsnan sin plats framför hästen till millennieskiftet 2000, i alla fall.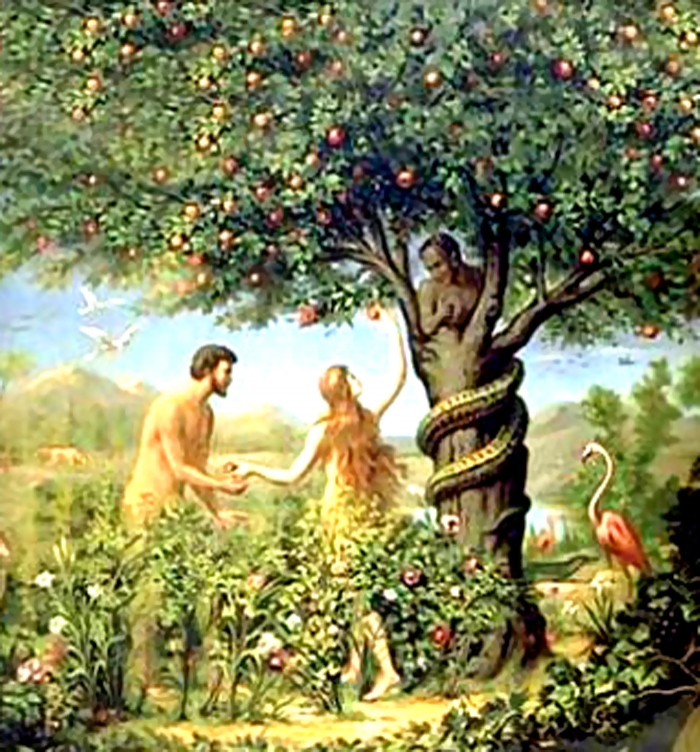 UNDER 3000-2000-talen finner vi en ny generation jordbrukare. Det är en form av lätt plog eller tyngre årder tillsammans med en ny ras ullfår som utgör deras ekonomiska grund. Ursprunget är östra Anatolien (ungefär nuvarande Turkiet) och därifrån sprider de sig västerut. Dragdjur som häst, åsna och kamel förknippas med denna tids jordbruk.
De nya metoderna inom både kreatursskötsel och jordbruk leder till att befolkningarna ökar, och kommer i mer direkt kontakt med varandra. Eftersom man brukade sin jord blev konkurrensen om marken ett skäl till konflikt, och de territoriella krigen uppstår. Detta sker vid mycket olika tidpunkter på olika platser. I Grekland, till exempel, kan man ännu i "Iliaden" och "Odysséen" läsa om krig som snarare är plundringståg efter boskap och kvinnor än erövringskrig. De dikterna skrevs omkring 700 f Kr.
Den ökade trängseln på jorden är den viktigaste orsaken till att de tidiga jordbrukskulturerna försvinner. Man övergår från ett stadium där glest spridda koncentrationer av människor sköter sig själva till ett där täta koncentrationer konkurrerar med varandra. Därigenom har förutsättningarna ändrats radikalt för människorna.
Visst ger forskningen fortfarande ett visst stöd för tesen om invandrande indoeuropéer från öster, men dessa folk är inte så självklart krigiska som man såg dem förr. Kanske var det indoeuropéer som spred hästen till Irland. Men på vilket sätt
De flesta forskare tror att det rörde sig om små grupper som infiltrerade delar av den europeiska kontinenten. Hur de sedan kom att dominera är en annan fråga, men någon massaker har de knappast kunnat genomföra.
Bilden av den krigiska indoeuropén kommer från de indiska källorna, där ariernas infall beskrivs som plundring och våldtäkt. Men detta är bara ett exempel på indoeuropeisk invandring. Hur de tidigare rörelserna sett ut vet vi ingenting om. Indoeuropéer är dessutom en språklig konstruktion. Som folkslag har de aldrig existerat.
Ett av matriarkatets förespråkares främsta argument utgörs av de gudinnefigurer man funnit i östra Medelhavsområdet och på Balkan. Men dessa är inte så enhetliga som Gimbutas med flera hävdade. Det finns stiliserade figurer lika väl som realistiskt utförda. Det finns sådana som är så stiliserade att de närmast är symboler för det kvinnliga könet, det finns direkta avbildningar av mödrar med barn, kärlekspar och så vidare.
Kreta framhålles ofta som en av gudinnans sista utposter. Men de kontakter Kreta uppvisar går direkt till sydvästra Anatolien, alltså närmaste fastlandsstrand, och är direkt och geografisk. På samma sätt finns kretensiska drag i den mykenska kulturen. Denna kultur på det grekiska fastlandet importerade mycket från Kreta. Bland annat har man funnit tusentals kvinnofigurer av olika utförande, från groteska till elegant stiliserade. Men man hittar också de tecken på manligt kritiskt beteende som man enligt Håkansson och Moberg inte skulle finna i den stora moderns närhet: massiva försvarsanläggningar och vapengravar. Mykenarna använde en tidig form av grekiska för sina skrifter, och grekiska är ett indoeuropeiskt språk. Arkeologerna har förgäves letat efter de förstörelselager som skulle annonserat deras ankomst.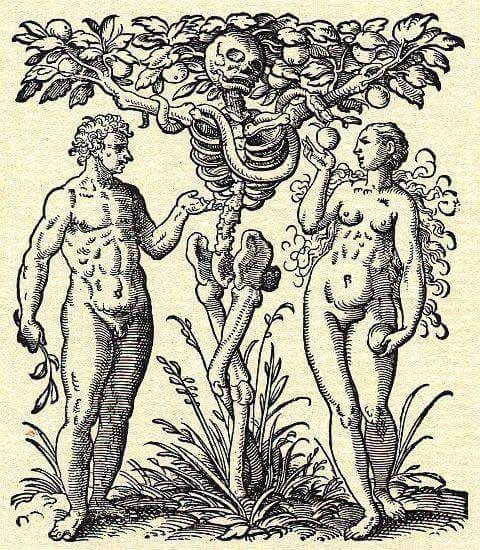 Frågan om ifall kvinnorna styrde under den tid som Håkansson och Moberg behandlar är alltså fortfarande öppen. Bilder av gudinnor betyder inte automatiskt ett kvinnligt panteon, och definitivt inte ett matriarkat.
Vi får också problem med skalan. Vi rör oss i deras artiklar i ett område som begränsas av Donau i norr, Kreta i söder, Adriatiska havet i väster och Azerbajdzjan i öster. Det är ett enormt område, och ett söndersprängt sådant. Bergskedjor, floddalar, högplatåer, skärgårdar avlöser varandra. Inte ens i dag kan man hålla kommunikationerna öppna över detta område, hur skall man ha kunnat göra det för tio tusen år sedan?
Vi har inga tecken på någon utvecklad administration från den tiden, utan varje centralort utvecklade sin egen kulturella särart. Hur kan man då tala om en gemensam jämlik kultur
Och en kultur som skulle ha ägt bestånd i tusentals år!
Diskussionen om matriarkatet härrör ifrån J J Bachofen och hans verk "Das Mutterrecht". Det utkom 1861, och har haft stor betydelse för religionsforskare och psykologer. Lite senare, 1890, utkom den första delen av James G Frazers klassiska verk "The Golden Bough". Den handlar bland annat om riter och tro kring årsväxlingar och skörd, och påverkade starkt Sigmund Freud och den T S Eliot som skrev "Det öde landet". Ingen av dessa har direkt berört matriarkatet, men genom kopplingen mellan årstidsväxlingsriter och de klassiska kvinnliga sädesgudinnorna kom jordbruket att förknippas med kvinnligheten.
Tanken på det kvinnliga jordbruket har sedan också antytts av Carl Gustaf Jung i några sammanhang, men framför allt har Erich Neumann arbetat vidare på denna. Inom psykologin kom modergudinnan att bli en av psykets arketyper, vilket onekligen stärkt hennes ställning gentemot manliga fruktbarhetsgudomligheter som Frö, Balder, Hermes och Dionysos.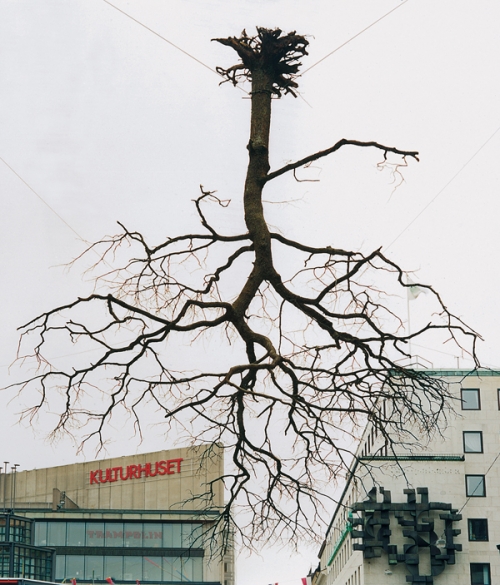 Inom religionsforskningen har Robert Graves sysslat med liknande idéer i sin bok "The White Goddess". Han kopplar där ihop matriarkatet med Irlands religion före kelterna. Även Erich Neuman och, för Greklands del, Karl Kerényi har arbetat vidare med modergudinnetanken. Efter 1950-talet tycks modergudinnan mist sin popularitet bland mytforskare.
Men också de historiska ämnena har influerats av Bachofens tankegångar, och under 1970-talet var det nästan ett axiom bland marxstiskt orienterade historiker att förutsätta en period av matriarkat under neolitikum, eller bondestenåldern, som perioden också kallas. Matriarkatets ställning inom arkeologin har nog aldrig varit så stark, men det har definitivt haft sina förespråkare, och Marija Gimbutas var en av dem.
MARIJA GIMBUTAS och Riane Eisler var inte ensamma om att skriva om de här frågorna vid den här tiden. Den mycket inflytelserike arkeologen Colin Renfrew startade en debatt med sin bok om arkeologi och språk. Den översattes till och med till svenska, och gav eko i svensk dagspress. Den arkeologiska fackpressen reagerade också starkt, med temanummer i Antiquity (62/88) och Current Anthropology (29:3/88). Debatten klargjorde att det fanns en mångfald ståndpunkter, och att det rör sig om ett otal lokala variationer på utvecklingen.
Det går alltså inte att ensidigt hävda en enda övergripande förklaringsmodell, utan det är mångfalden som måste betonas. Och skall man hävda en enda modell, så är det nog närmare sanningen att säga att den kvinnliga princip som verkar ha varit så stark i de tidiga jordbrukscivilisationerna växte ur sig själv med befolkningstillväxt och teknisk utveckling mot ett allt tyngre men effektivare arbete. Det var i så fall inifrån som den kvinnliga principen förstördes.
Men ingen vet om det någonsin funnits ett stadium i utvecklingen där kvinnor faktiskt satt vid makten. Eller om det fanns någon makt att sitta vid under tidig neolitisk tid.
KÅRE FAGERSTRÖM
Klassisk arkeolog, fil dr