O U R   F O R G O T T E N   C U L T U R E   H I S T O R I C A L   I N H E R I T A N C E
T H E   F O G E L S T A D  W O M E N   A N D   T H E I R   U N I Q U E   W O M E N   C I T I Z E N ´S   S C H O O L
C I T I Z E N S   W I T H   P O W E R   A N D   A U T H O R I T Y 
Quoting Birgitta Holm:
The outbreak of World War I was cataclysmic, perhaps more for these newly liberated women with their revolutionary visions than for anyone else. Ellen Key wrote to Andreas-Salomé: "Alas, my dear Lou, will not all the golden bridges that the peoples of the world have constructed be washed away in blood and fury?" (30 September 1914).
None of the women fell silent, but their idealism lost some of its sheen. Selma Lagerlöf wrote Bannlyst (Banned) a farewell to the aesthetic that had animated her earlier. Ellen Key turned into the dark and misanthropic "Sibyl of Strand", light years from the herald of joy and happiness. Elin Wägner used an international women's suffrage congress to symbolise her disillusionment. The story is ironically entitled "De eniga millionerna" (Millions United). The dream of international solidarity goes up in smoke, and the congress scatters like a beehive that has been set on fire when a telegram arrives that war has broken out.
In reality, however, the movement regrouped. The Congress of the International Women's Suffrage Alliance scheduled for Berlin became the International Women's Peace Conference of 1915 at The Hague. Elgström, Elin Wägner, and Emilia Fogelklou were among the Swedes who made up the nineteen-member Scandinavian delegation. Rosika Schwimmer, a Hungarian veteran of women's suffrage congresses, was one of the speakers. The title of her address was "Women and the War". Her cheerful aura had grown venerable and grave. "The pain of millions was given a voice", a delegate wrote. One offshoot of the congress was the Women's International League for Peace and Freedom, which served as an inspiration for the League of Nations.
W O M E N ´S   P E A C E   C O N F E R E N C E  A T  H A A G   1 9 1 5
T H E   F O G E L S T A D   G R O U P
CITIZENS WITH POWER AND AUTHORITY
Quoting Birgitta Holm:
"The women's suffrage movement had long aroused opposition from conservative forces and the military establishment. Men were now Sweden's most valuable possession. A right-wing brochure urged women to "sacrifice your selfish little cause for the greater good of your country." Imagine, wrote Elin Wägner, putting the interests of your country above your pride as a woman. Nevertheless, many women believed as early as 1906 that victory was at hand. But 1907-1909 saw only a small step forward – women became eligible for election to municipal assemblies. Universal suffrage and eligibility for office did not become a reality until 1921.
Elisabeth Tamm, a landowner in Julita, was among those who were elected to municipal office following the first reform.
She was also one of the five members of her sex elected to the Riksdag in 1921. The Association of Liberal Women (FFK) reconstituted itself as the National Federation of Liberal Women that October at Tamm's estate in Fogelstad. The objective was to prepare women to exercise their newly acquired power.
When Swedish women had won the vote and been eligible to all political bodies, two liberal feminists, and members of the Föreningen frisinnade kvinnor, FFK (The association of liberal women), Kerstin Hesselgren and Elisabeth Tamm became members of parliament (riksdagen). After a short while they realized that the number of competent and conscious women must be increased. In other case women would not have any chance to maintain themselves in politics. In spring 1922 Elisabeth Tamm initiated a course in "civic knowledge". It was held at Fogelstad in the summer this year. Discussions during this "urkurs" ("original course") resulted in, that FKR the following year (1923) appointed a radical program with the population question in focus and that, in 1925, a permanent school, Kvinnliga medborgarskolan, (Women Citizen´s School) was opened at Fogelstad.
The effort quickly expanded and turned out to be one of the most meaningful, original, and forward-looking developments of the inter-war period.
The group was mostly simply called "the Fogelstad group" because it often was assembled in Elisabeth Tamm's home; the manor Fogelstad in the parish of  Julita, south of Stockholm and some of its most prominent members were the teacher Honorine Hermelin, the social worker and politician Kerstin Hesselgren, the medical doctor Ada Nilsson, the landowner and farmer Elisabeth Tamm och the authoress Elin Wägner. In a wider sense one can also count in an outer circle of women, par example the medical doctor Andrea Andreen, the theologian Emilia Fogelklou, the teacher and politician Ebba Holgersson."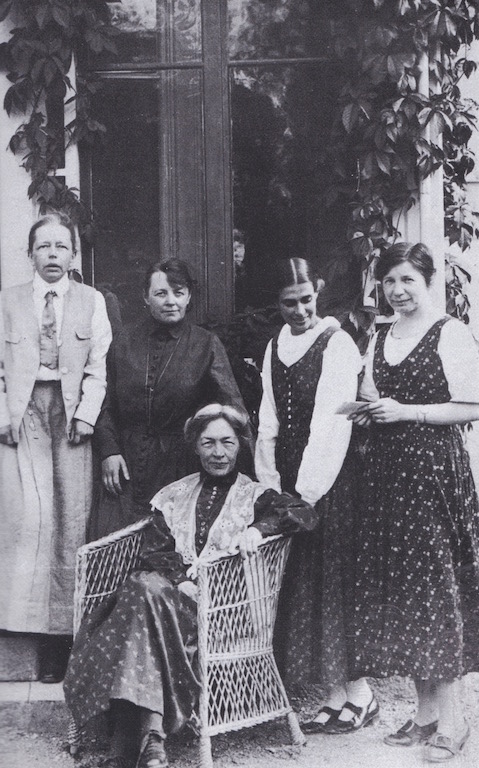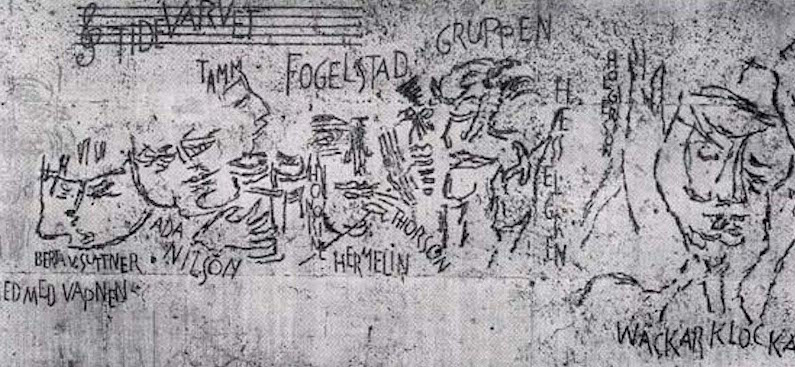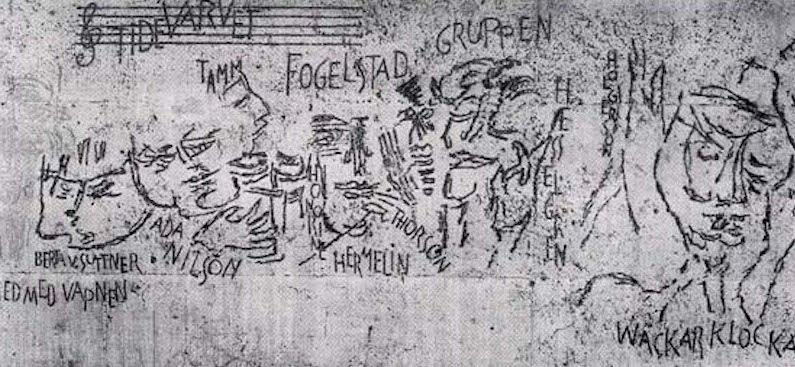 Thanks to this initiative interestingly feminist radicalism continued to develop in Sweden throughout the 1920s and the 1930s.
The role during these decades of  Tidevarvet (The Epoch) a radical women´s weekly and of Women Citizen´s School at Fogelstad, gave feminism a relative prominence at a time when it´s significance elsewhere in Scandinavia was waning quickly.
FFK was eventually radicalised moving more to the left politically, and therefore changed the name to Svenska kvinnors vänsterförbund (SKV, Swedish Women´s Left-wing Association) since 1931.)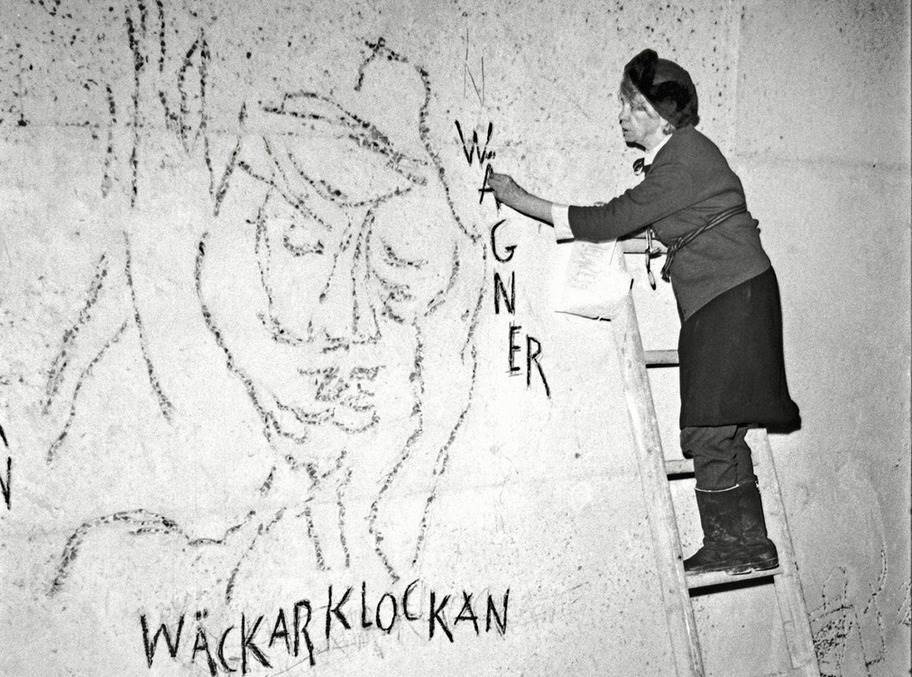 Almost every single person and event that took place at Fogelstad  was portrayed and perpetuated for the posterity by the visual artist Siri Derkert, here ingraving the individuals, actions and ideals thriving at Fogelstad in the walls of the metro station Östermalm in Stockholm. Siri Derkert was taken care of when she was down and out, by these dynamic as well as caring and nurturing women at Fogelstad and encouraged to take up her art art again and soon after her recovery, became one of their most dedicated narrator and admirer.
Elisabeth Tham acommodated generously these acitvities at her manor Fogelstad and served as its financial patron and delivered scholarships to poor students. She considered it worthwile to underpin democracy. She shared the engagement for the "earth-question" with Elin Wägner  and together they wrote the book Peace With Earth, 1940.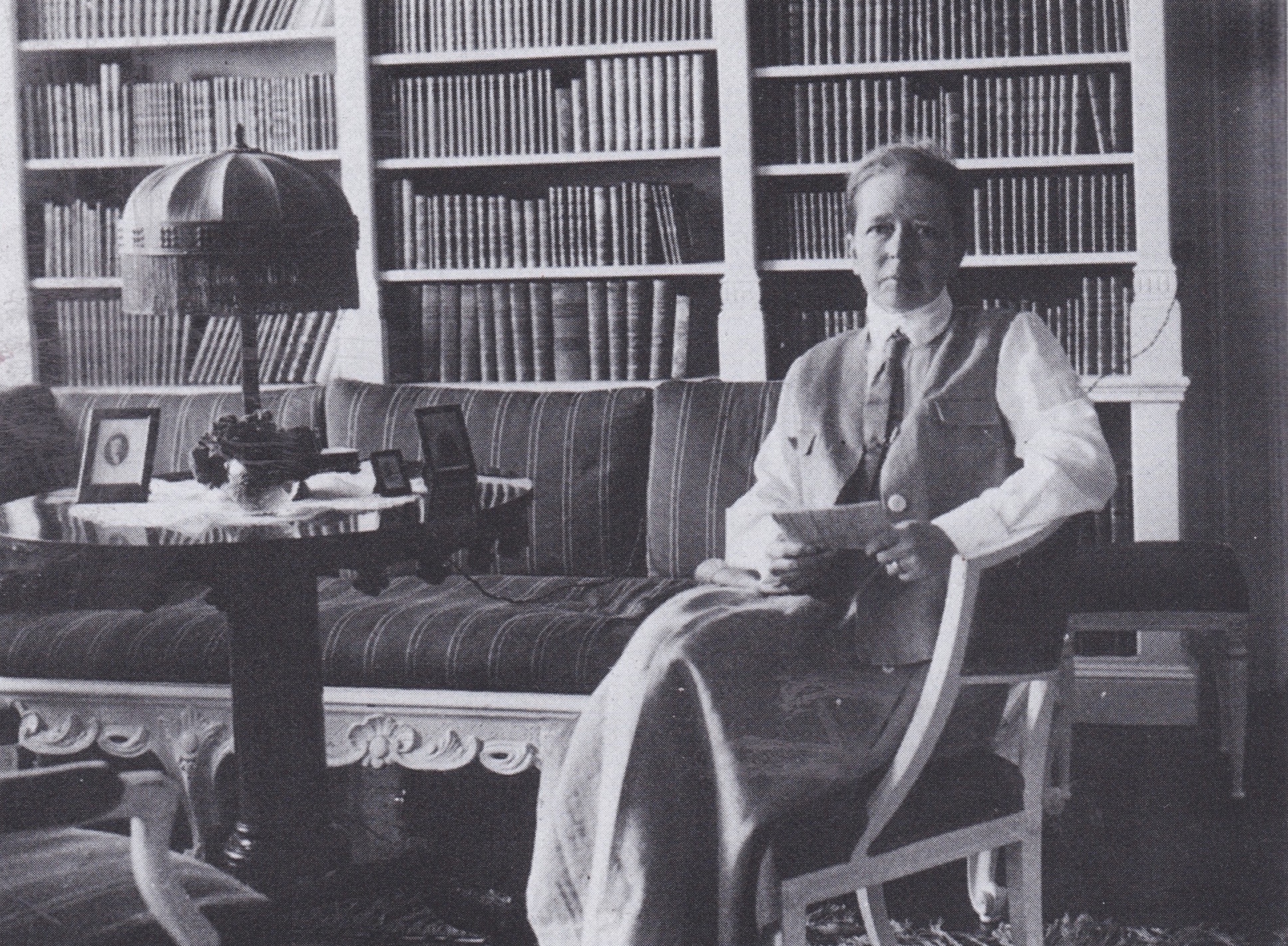 T H E   I N N E R   V O I C E  -  T H E   W E E K L E Y   T I D E V A R V E  T    ( T H E   E P O C H ) 
Quoting Birgitta Holm:
"The core group, which eventually included attorney Eva Andrén and physician Andrea Andreen, also published a magazine entitled Tidevarvet. The first issue appeared on 23 November 1923. The magazine, which served as a vehicle for all kinds of ideas until it folded in 1936, could boast of superior journalism.
Elin Wägner was the editor-in-chief from 1924 to 1927. The office started off at printing works in a dimly lit cellar on Vattugatan Street in Stockholm and later moved to a bright flat on Triewaldsgränd Lane across from the consulting rooms of Dr Ada Nilsson, the publisher. Circulation peaked at a modest three thousand subscribers.
Klara Johanson wrote some of the most scathing articles in Tidevarvet. In November 1923-December 1924 and January 1932-May 1933, she contributed brilliant (albeit a little too astute for many people's taste) "Observations". Many of her pieces invoked Frederika Bremer to address the burning topics of the day.
Among them were "The Inner Voice" (no. 6, 1924). Women's suffrage was a fait accompli, Klara Johansson started off. But what good was it if women were no more than what Sophie Adlersparre prophetically referred to as "the errand girls of the political parties"?
Frederika Bremer issued another proclamation: "Behold the handmaid of the Lord!" That does not mean subservience, but women's declaration of independence: Handmaid of the Lord, not of their lords. Women had to start listening to their inner voice. In order to do so, they must "politely but firmly resign their position in society as domestic servants."
Obey not your masters, but a higher authority. Nowhere did that authority speak more clearly than when it came to peace and the Earth. The masters had failed to establish peace either on or with the Earth. Who could change the sorry state of things if not women? The interests of women, the Earth, and peace were inextricably linked. Most feminists of the interwar period found common cause in that trinity of concerns.
Among their accoutrements was a fundamental ecological perspective, which showed up as early as in Selma Lagerlöf's Gösta Berlings saga (1891; Eng. tr. The Story of Gösta Berling). Elisabeth Tamm was the Riksdag's theoretician and advocate for ecological issues. Thus the philanthropist of Fogelstad joined forces with Selma Lagerlöf, the farmer from Mårbacka. The holistic approach brought together Ellen Key, the ageing health oracle of Strand, Elin Wägner, the part-time farmer of Lilla Björka, and the crofter Moa Martinson. The overpopulation issue, on which Ada Nilsson served as an expert, was integral to their analysis. Even the literary elite – Klara Johanson, Emilia Fogelklou, Agnes von Krusenstjerna, and Karin Boye – was on their side."
"Tidevarvet wished to be "a meeting place, an arena, where men and women could be struggling in accordance with each other for a liberal attitude and search to reach it's application in social life and legislation." The brave statement that "everything concerns women and that women's opinions concerns all people", would be proved now, when women had won all civic rights. There was not any list of subjects that should be dealt with in the new paper: "We don't enumerate them, because we don't strive for the diving up in areas. Hardly speaking, there are not any men's world divided from women's world" and not even "one from politic and society divided world of literature, art, drama, religion and speculation; only in connection with the whole get all parts it's true interest.
But a list of contributors was published in the first issue: Ellen Hagen, a well known suffragette was the journal's first editor, but she was succeeded as early as 1924 by Elin Wägner. Steady contributors from the beginning were the lawyer Eva Andén, the theologian Emilia Fogelklou, the famous literary critic Klara Johansson, the authoress Frida Steenhoff. Of course contributors varied during the years. Nearly all famous and clever liberal women and even many men wrote in Tidevarvet. In 1928 Elin Wägner was replaced as editor by Carin Hermelin (Casan), a younger sister of Honorine Hermelin, who was the headmistress of Kvinnliga medborgarskolan at Fogelstad.
The physician Ada Nilsson was legally responsible for the publication of the periodical under the press law from the beginning to the end."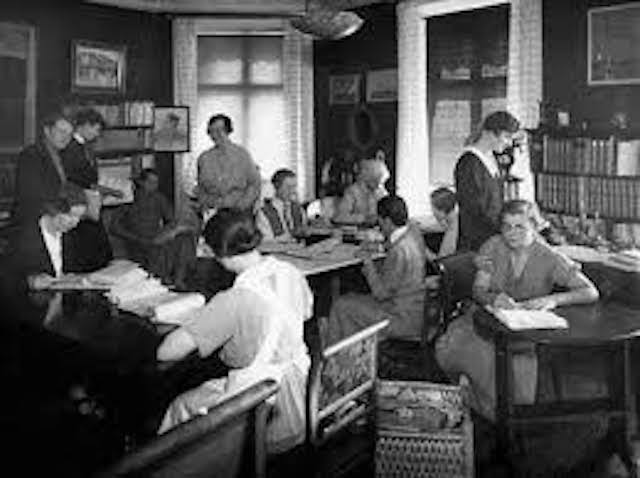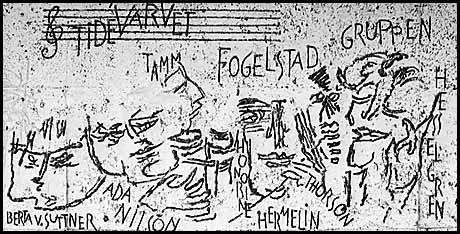 Elisabeth Tamm defrayed the fitting-up of the editorial room which were situated next door to the home of Ada Nilsson in the picturesque Old Town in Stockholm. Surely Elisabeth made considerable financial contributions too. Elisabeth Tamm presented the comprehensive political task in a couple of articles in the two first issues. She underlined, that the reason why liberal women wanted their own program was not that they wished to separate themselves from co-operation with men, but because they wanted to "form and ring up" themselves into ability to take their own share in such a co-operation.
FFK's program should not be just a woman program and it did not contain any special women requirements. But because of women, owing to their sex, had different views than men on social problems, "both men and women just in their peculiar nature, had to assert themselves in the shaping of social forms."
If women and men would be able to co-operate, both of them must be able to take an independent share. Accordingly women had to be independent to assert themselves in co-operation with men. Women would not be scared of entering the current politics. They had to seek their tasks as members of society and to develop their own suitable techniques. If FKR had a will to listen to the demand of their time, their program had to be radical and calling for "deep going reforms and an implacable break with the existing state of things." After all the program, strictly speaking, did not contain new issues.
The program did not want to "shape a happy society by revolutions and bloodshed" but "bow to the demands of justice." This meant to go in a definite direction and not be afraid to "make oneself the target of mud-throwing and vulgarities" which - worse luck - often belonged to the political life. Women's task in political life, Elisabeth Tamm wrote, was not to "increase the struggle for power but to give more power to struggle for the right."
Tidevarvet was mainly a forum for FKR and the League put immediately the population question, even called "public health" on their program. It's wish was to carry on a "purposeful population policy".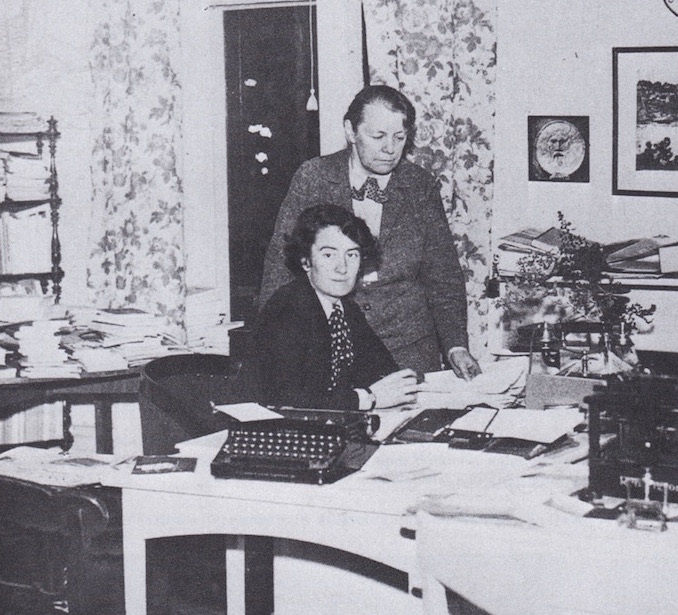 Ada Nilsson and Karin (Casan) Hermelin; editor -in-chief of Tidevarvet, after Elin Wägner.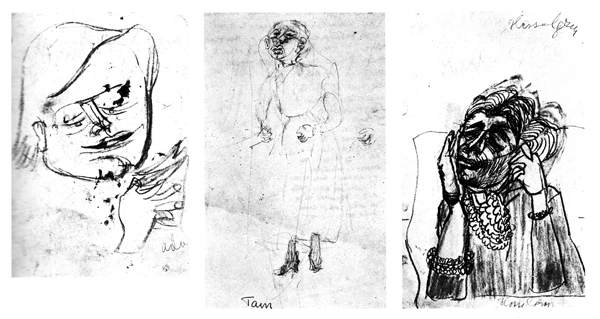 The portrays made by Siri Derkert weren´t always that much popular, and its said that Tamm sometimes just tore them up.
One of it's closest tasks were, wrote Ada Nilsson in 1923, to "work for an improvement of the infant care and for information to expectant mothers, by establishing home for obstetrics, infant care consultation and information courses. FKR's population policy aimed at a qualitative improvement of the "people material" (folkmaterialet) by improved care for mothers and infants, a trustworthy information on sexual matters, revision of the laws of contraception and abortion, improved housing conditions and many other things, wrote Elisabeth Tamm 1935 in a retrospect. Ada Nilsson was the driving force in the population question.
In 1926 she presented her "program of public health" in an interview with the paper Norges kvinder (Women of Norway). The main ideas were that a conscious population policy must be the foundation for all social work and must "concentrate more on qualitative then on quantitative improvement." Therefore, a work for public health was needed, that laid the main stress on preventing illnesses, purposeful information in sexual matters for girls and boys, mother care and maternity care, home help for women in confinement, abolishing of the difference between children born in and children born out of wedlock, child welfare centers (el. child-health stations), day-care centers in connection to the mother's working places so they could be able to nurse their babies during working time, playgrounds, medical care for school children even in countryside, transformation of the school system, improvement of women's body culture and carrying through of the principle of equal pay for equal work.
Furthermore the issues of contraception, and abortion, racial hygiene and sterilization, vagrancy and viciousness in the whole obtained much space in Tidevarvet."
Hjördis Levin´s  book Kvinnorna på barrikaden (Women on the Barricade) throws light upon the contain of Tidevarvet. The different questions in FKR's population program or public health program are followed up from their origin until thei partial or final solutions.
T H E   L E G E N D A R Y   W O M E N   C I T I Z E N `S   S C H O O L  
U  N  I Q U E   I N   T H E   W O R L D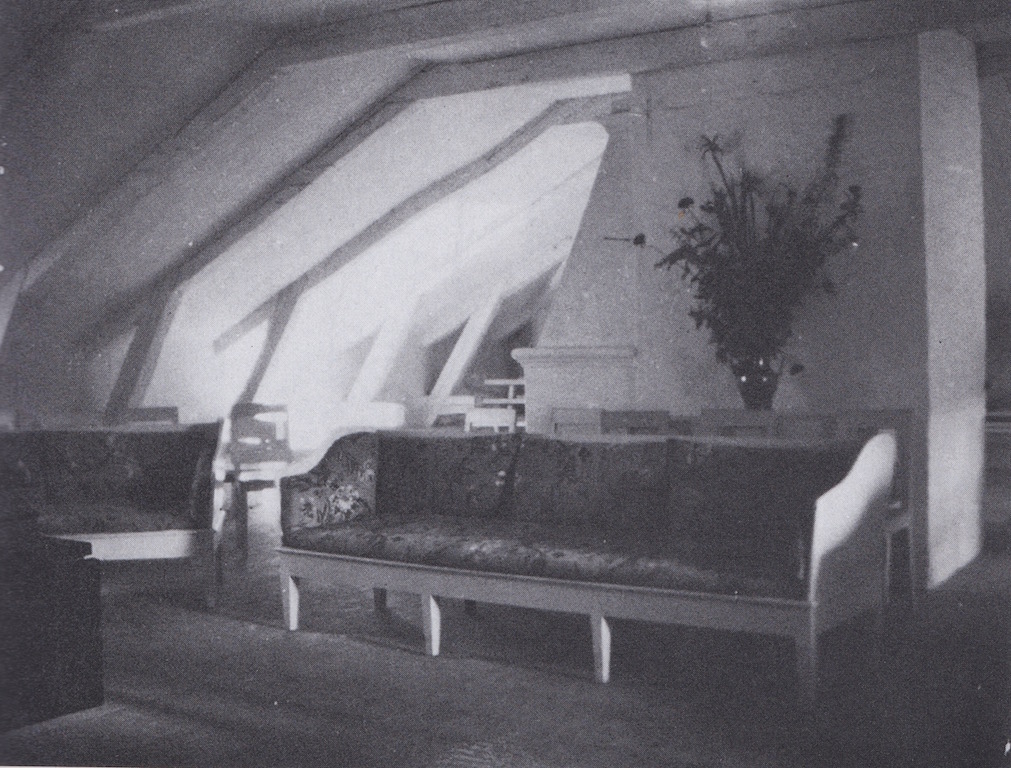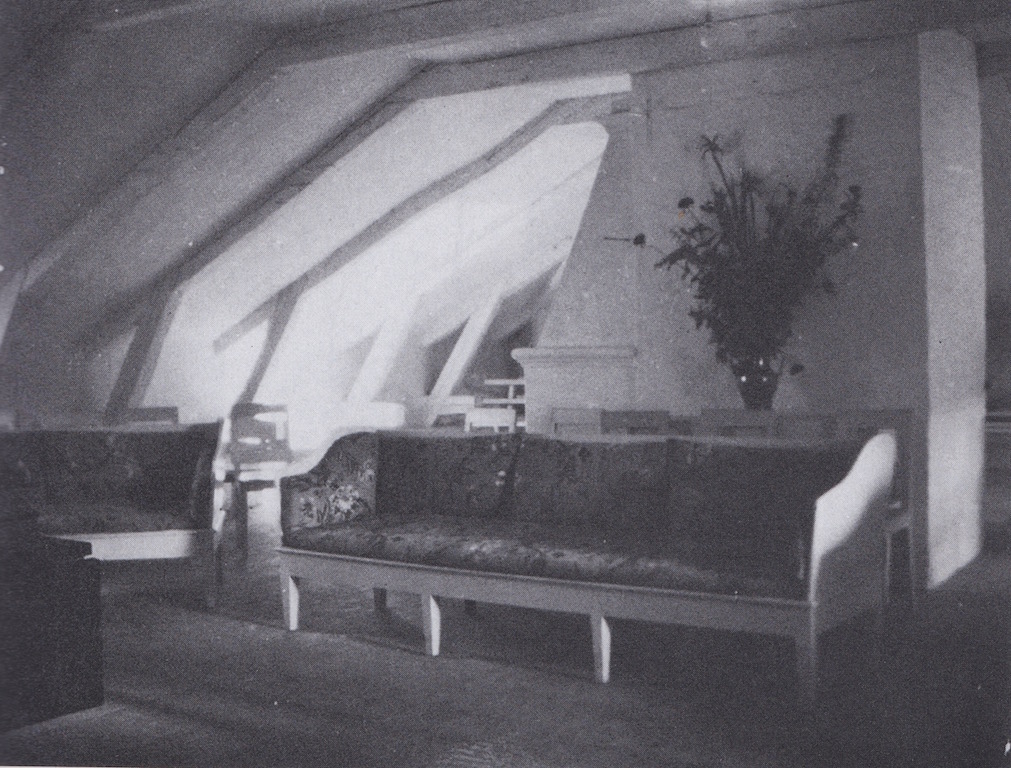 Under the blue beams in the attic many inspiring and memorable encounter took place. Here the popular headmaster Honorine Hermelin urged the students at the Women Citizen´s School to tell the story of the most important moments in their lives and made thereby the discovery that there is a narrative artist in every human being.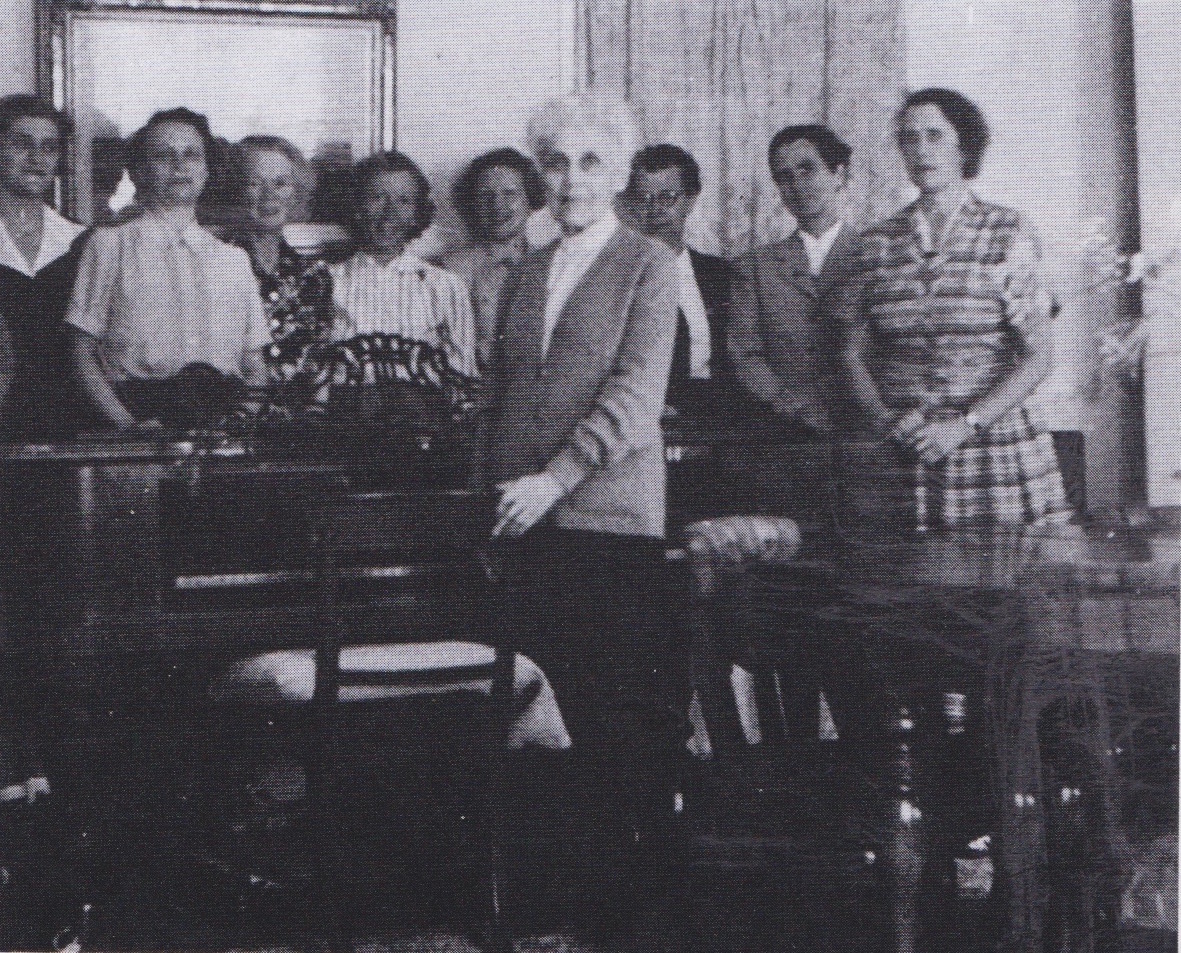 The Women Citizen´s choir at Fogelstad led by Elsa Stenhammar, sister to the famous Swedish composer Wilhelm Stenhammar.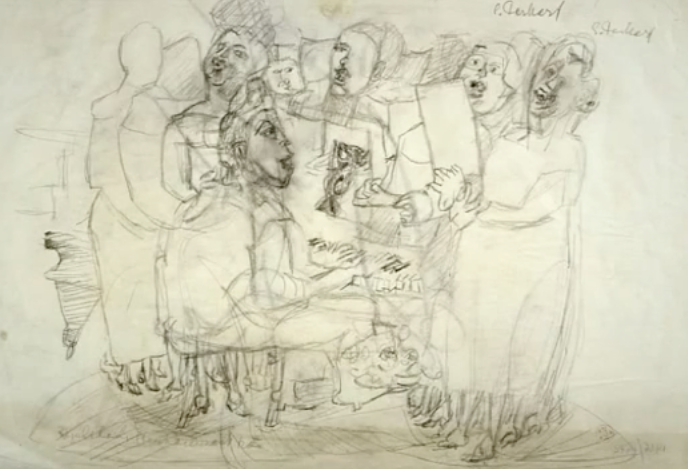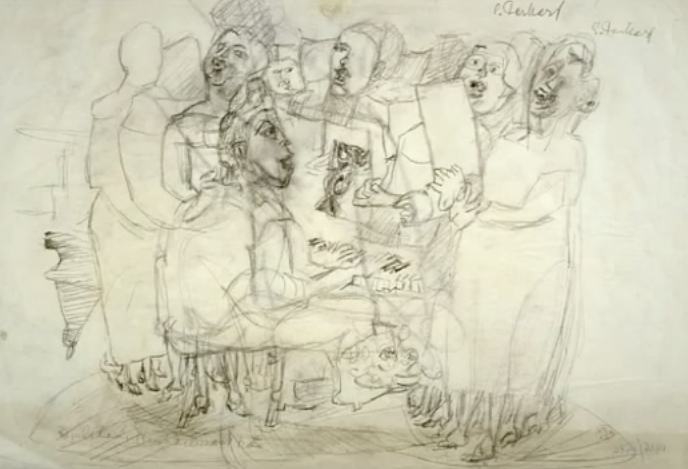 The Women Citizen´s choir singing about the destruction of patriarchy and life coming back agin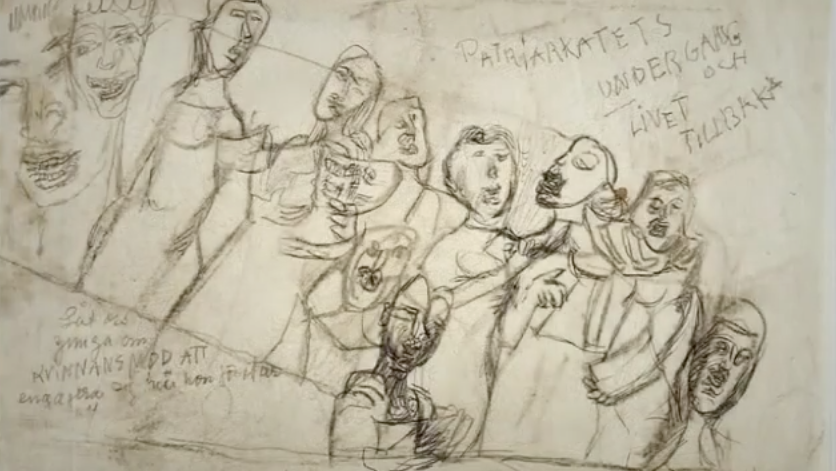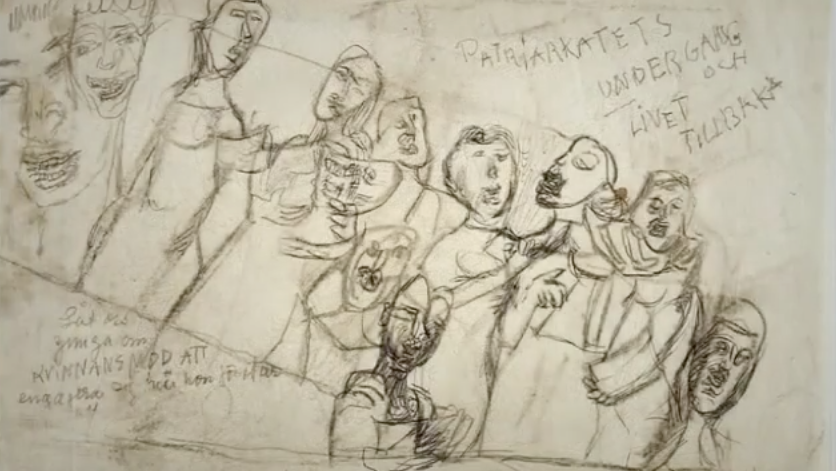 T H E   L E G E N D A R Y   W O M E N   C I T I Z E N  ´S   S C H O O L 
The first "Basic Course in Civil Rights" was held at Fogelstad in the summer of 1922. Two or three FFK representatives from each province were invited to attend. In 1925 the initiative was institutionalised as the Women´ s College for Civic Training at Fogelstad, which admitted students regardless of social class or political persuasion. Honorine Hermelin served as headmistress until the school was disbanded in 1954. Its main goal was to explore the relationship between the public sphere and personal life. Women's unique experience was viewed as an important asset for political renewal.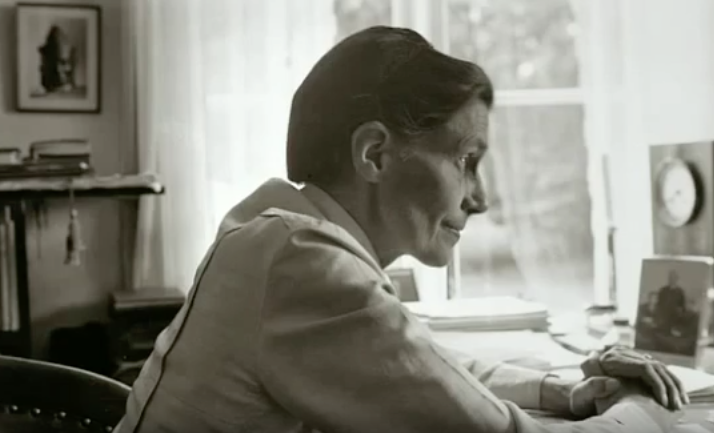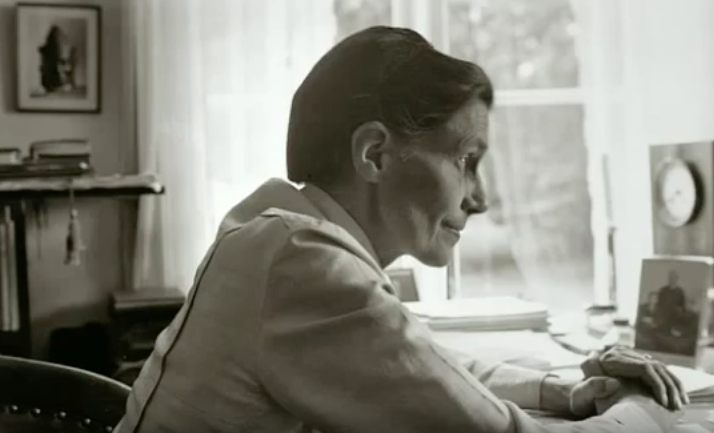 The Swedish journalist and writer Ulrika Knutsson has written a book about the inner circle of Fogelstad: Kvinnor på gränsen till genombrott. Grupporträtt av Tidevarvet kvinnor (Women on the verge of Breakthrough, a Group Portrait of the Women of Tidevarvet) 2015, and made an interesting and entertaining documentary about its founders and leaders and their exciting and challenging enterprise and complicated dynamic interrelatedness - all of them somewhat beyond average common people. Its a pity its not translated into English - but due to its special atmosphere I suggest it could be worthwile looking at although.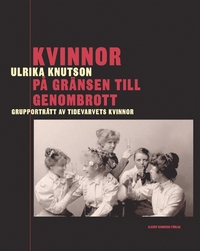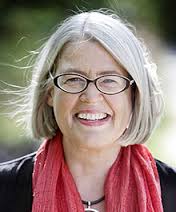 The Swedish journalist and writer Ulrika Knutsson commence her documentary with the words:
T H E S E   W O M E N   W E R E   A   P A R T   O F   O U R    C U L T U R E   H I S T O R Y .
W H Y   A R E   T H E Y    S O    F O R G O T T E N ?
A fundamental maxim of the school was the commonality of hand, brain, and heart – no theory without practice, and no political action without considering the dictates of sensibility and emotion.
It was open to all kind of women regardless of political view and was concerned about maintaining an open and inclusive atmosphere to make everyone feel at home and  proved thereby unusually successful in breaking down social barriers and recruiting students from all classes
It must have been a wonderful opportunity for the women of that time to attend the elucidating courses and boldly selfindependant creativity at this school and meet its extraordinarily generous, warm and inspiring leaders and visiting lecturers.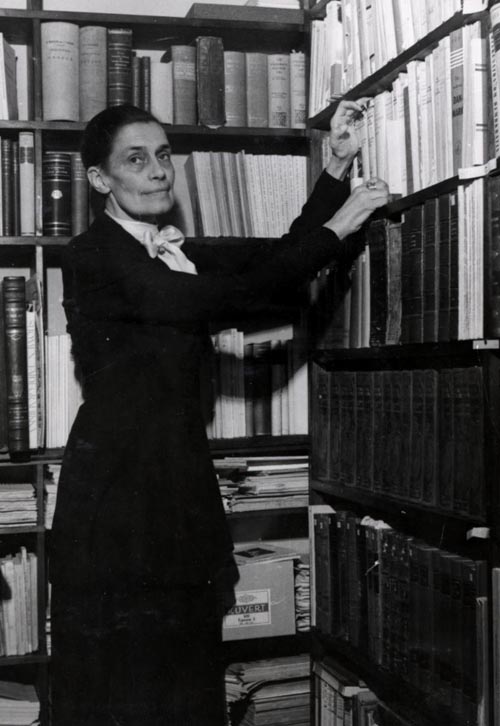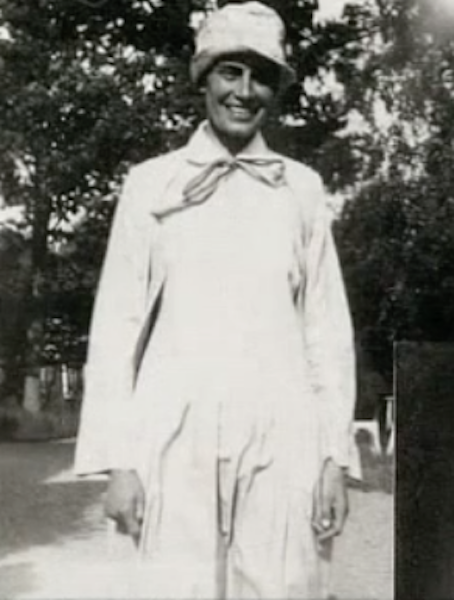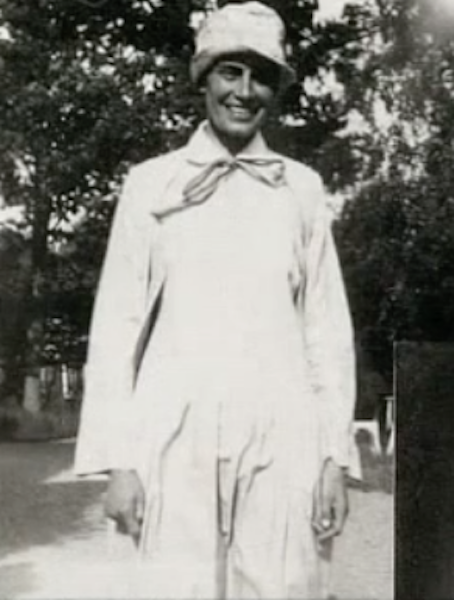 Honourine Hermelin, the headmistress of Women Citizen´s School is described by Ulrika Knutson in her documentary as a "social genius".
"Everyone was enchanted by her, barons and crofters, old vicars and children, women and men", Ulrika Knutsson says, which then is confirmed by the two course participants still alive, whom are interviewed in the documentary; Ruth Bohman och Greta Rosén (102 years old) who enthusiastic describes their teacher and headmistress as permeated of idle kindness and goodwill all through, with a playful and inventive childlike mind still kept alive.
To mee she seemed to have been an educational genius as well and as made for this purpose, with her modern emancipatory view on the learning processes and her encouragingly positive view on human beings and their potentials. The most important thing for her was the dialogue.
And for that purpose she had a special chair in which every one was encouraged to sit down and speak freely without being interrupted. It was important to share ones experiences with one another.
In the 70s we talked about the "personal being political" - this was according to the same idea, only being more poetically expressed by Honorine Hermelin; "We must tell our True Fairytales to each other in order for our hearts to expand!" And thereby she reveals that she had discovered that there is an artistic narrator in every human being"
She remained vivid and alert long after all her her companions had disappeared and was even interviewed in the Swedish Television by Björn Ulvenstam in the 70s: (After about 32 minutes in the video)
In this she appears as a charming and graceful old lady, around her 85, still going strong, the only one left at Fogelstad by then, explaining what has been the motto for Women Citizen´s school by picking up a little blue dolphin from the table: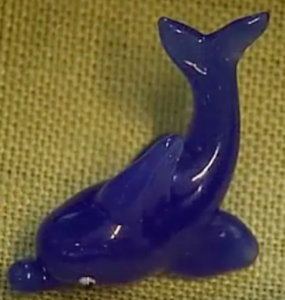 "This little blue dolphin is our sign  of what it means to have the courage to jump into the sea. You mustn´t be afraid  of jumping into the water,  for the things you find right, even if you don´t know if it will make or break, because then the little blue dolphin will appear and take you on its back to bring you ashore."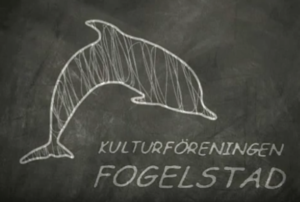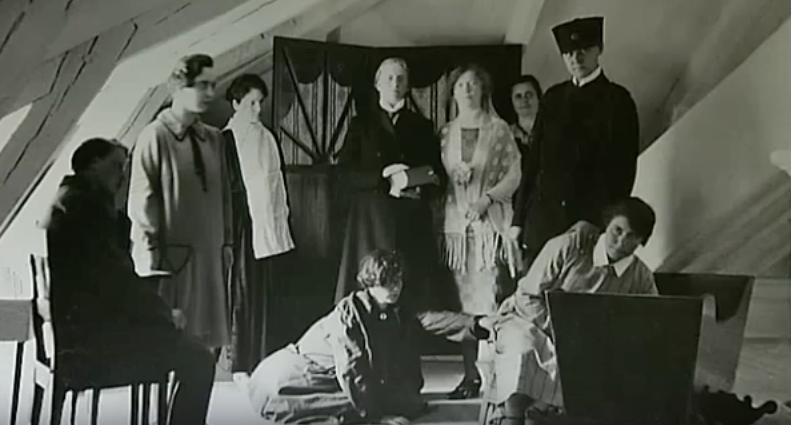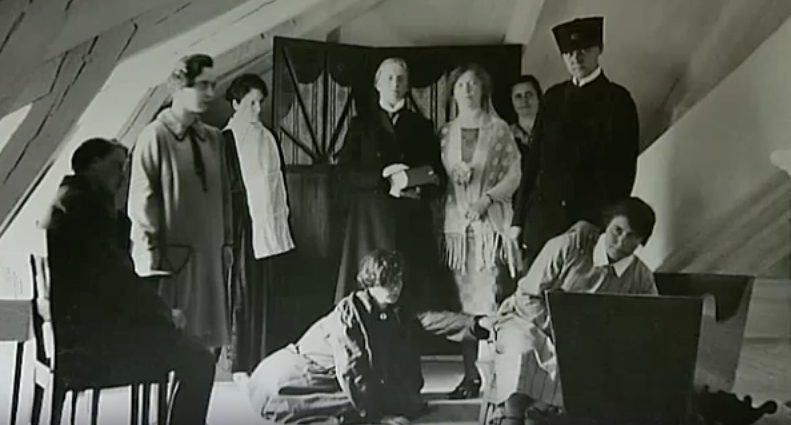 Among the teaching aids were a make-believe rural municipality called Komtemåtta, with a church, agricultural community, brickworks, orphanage, doctor's residence, and other amenities. Students learned the ins and outs of exercising political and economic power at the local level.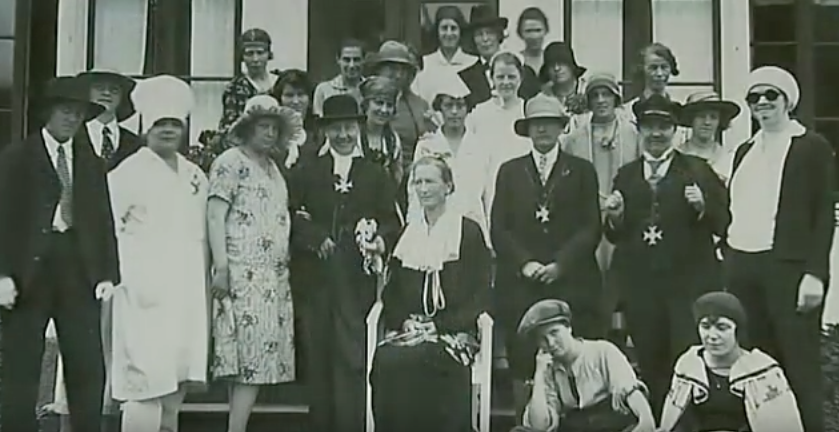 These were the intellectual, political and artistic surroundings where new talents were born and famous Swedish authors like Moa Martinson  and the latter  Nobel prise winner Harry Martinsson  (for some years married to each other) as well as the finnish author Hagar Olsson were thriving and got many of their ideas. Especially Harry Martinsson who took up his strong engagement in the peace & environmental issues pursued by Wägner and Thamm.
"Moa", the former Helga Johanson, developed her authorship due to her initial contact with the Fogelstadgroup through reading Tidevarvet at her lonely croft out on the countryside.
Also Ulrika Knutsson asks the very relevant question in her documentary, why this wonderful and so unique for our country women´s school and newspaper and all these fantastic women almost are complete forgotten and omitted from our Swedish history books, wasn´t it for Siri Derkerts picturing them and their mission at the metro station of Östermalms torg.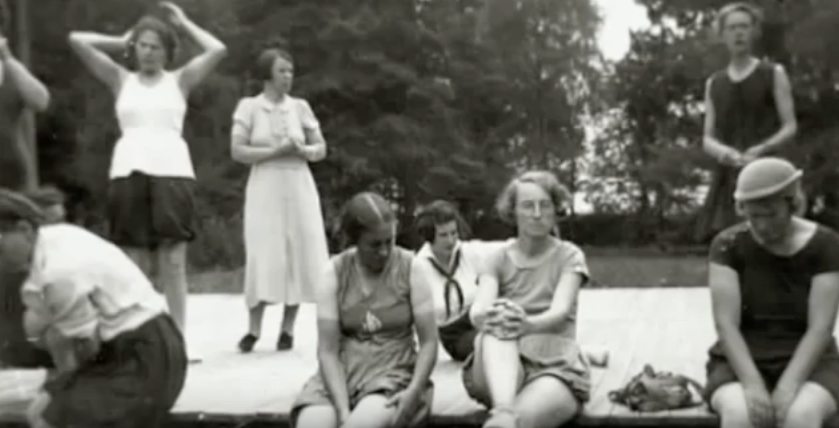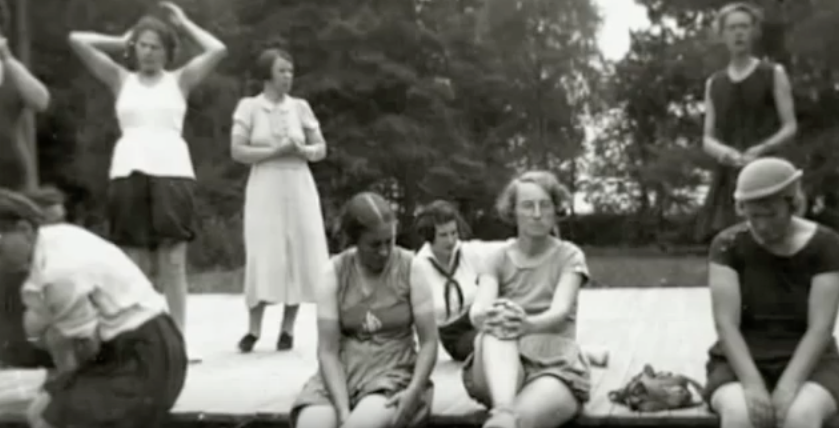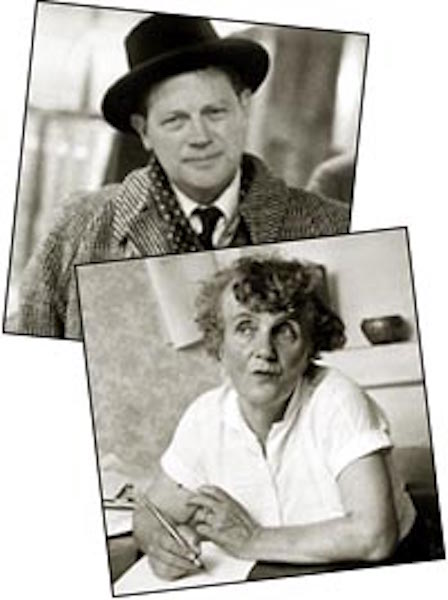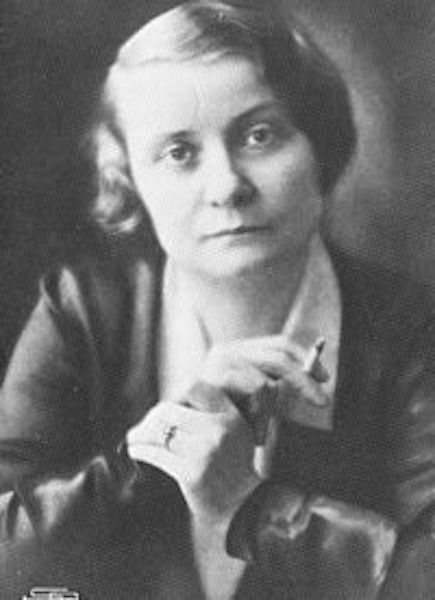 The students at Women Citizen´s School were also urged to take part in the gymnastics but it is said that many of the them used to skip that. The dancing activities might have been more popular, anyhow. Here we have got yet another reminder of the phenomenon that seems to be a universal in the female spiritual creativity - the dancing bird women / Goddesses, noticed also by Gimbutas having been commonly prevalent among the prehistoric people in Old Europe. And I have found them being still alive among the Aino people on the islands north of Japan as well.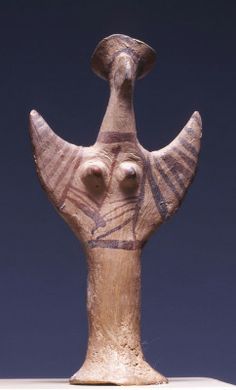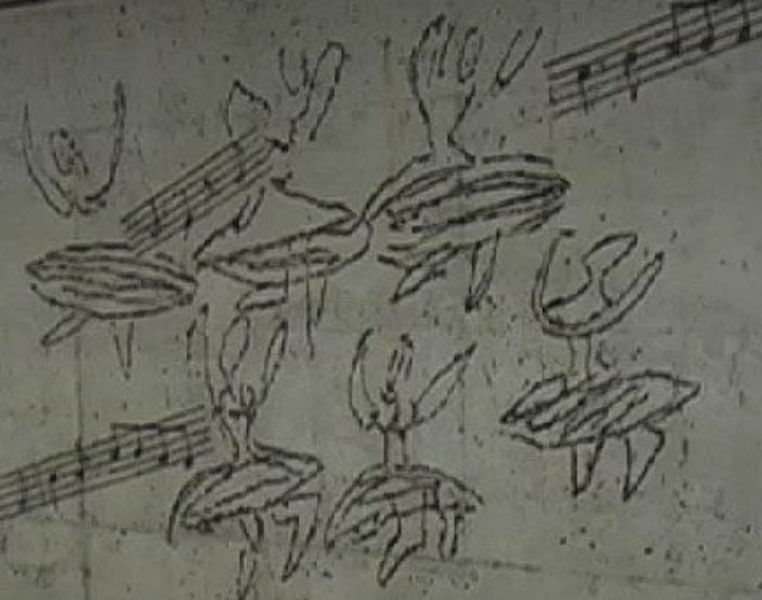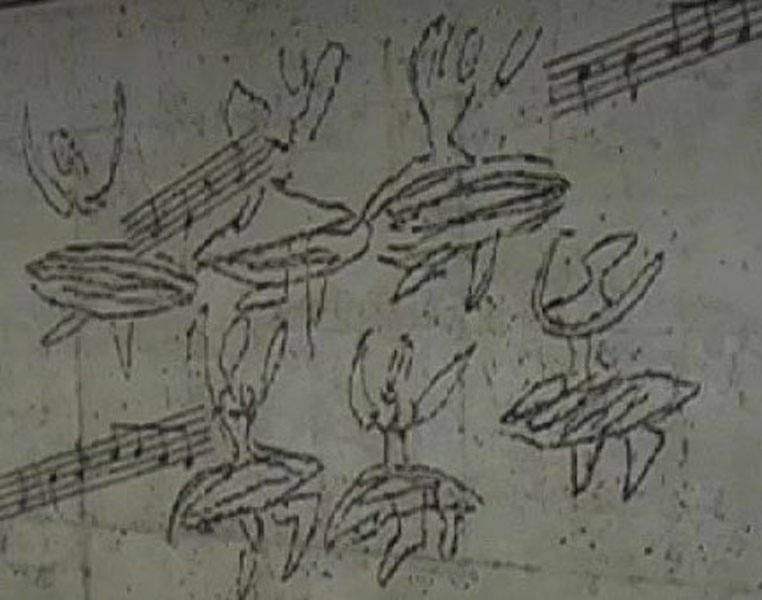 The Aino-women (who until quite recently have hold on to some typically matriarchal traditions from ages ago) are dancing like bird mothers - teaching their offspring to fly - as a symbolisation of the very crucial importance for mothers to pass down all of their life sustaining knowledge and spiritual wisdom to their daughters.
M A Y   T H E Y   B E   O U R   R E M I N D E R   O F  T H E   N E C E S S I T Y   O F
W O M E N ´ S   C R E A T I V I T Y   F O R   A   B E T T E R   W O R L D !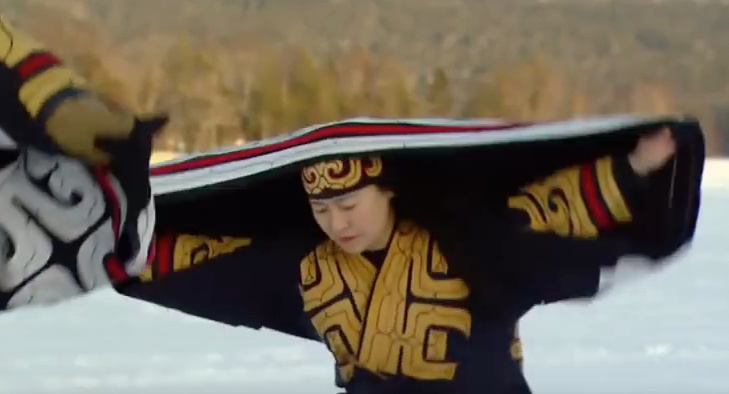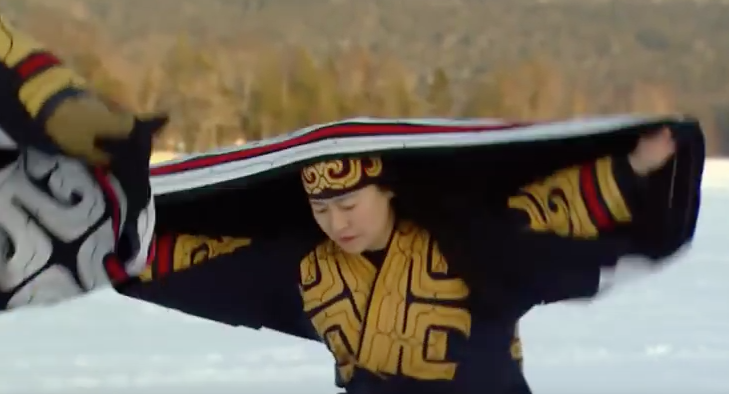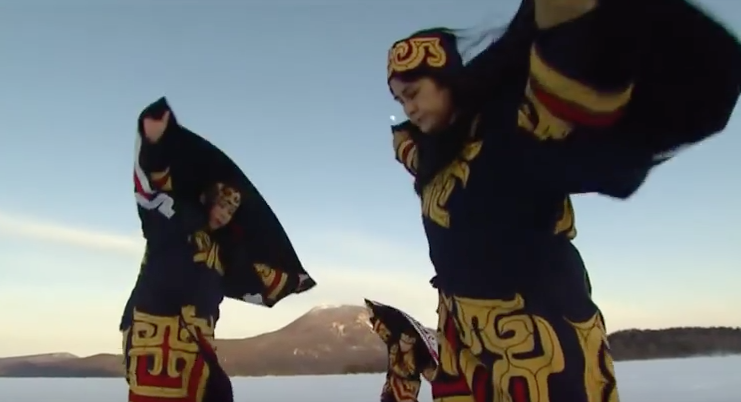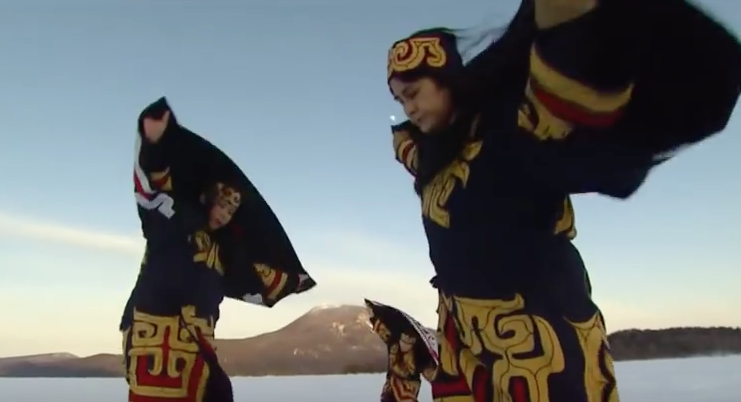 T H E   S T U D E N T ´S   A C C O M M O D A T I O N   I N   T H E   D A I R Y   A T   F O G E L S T A D.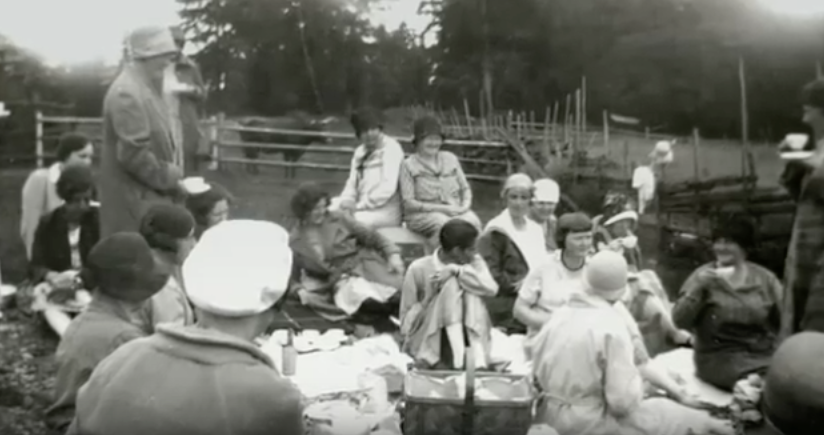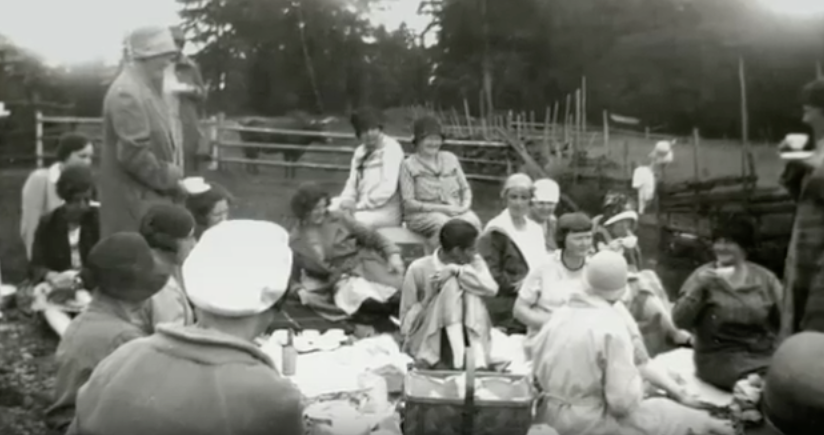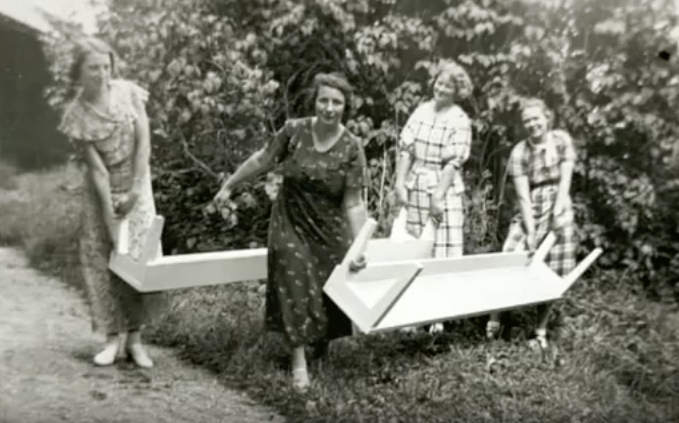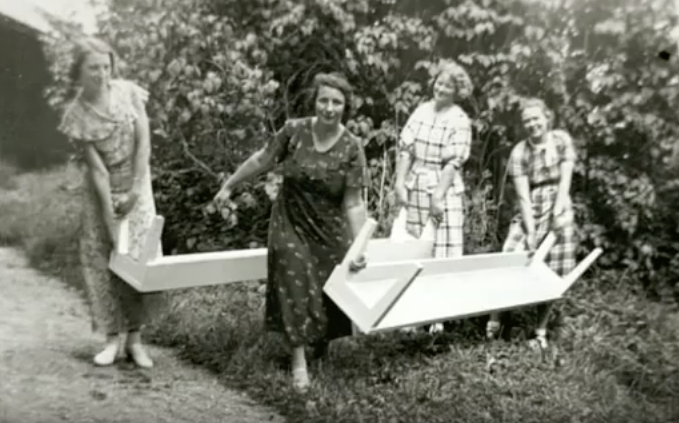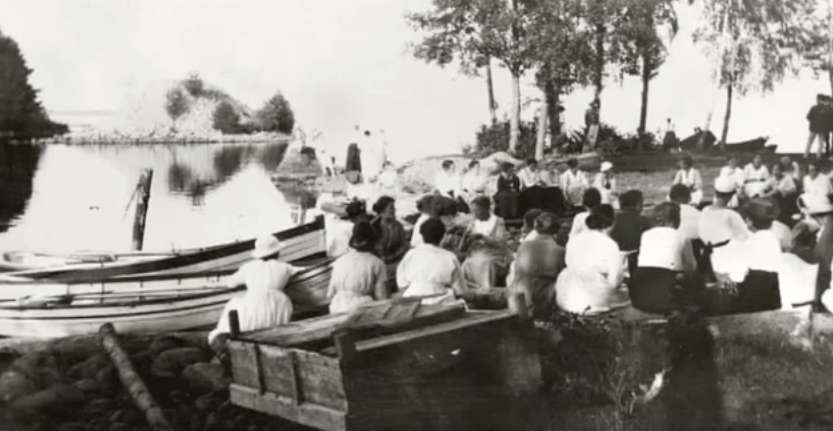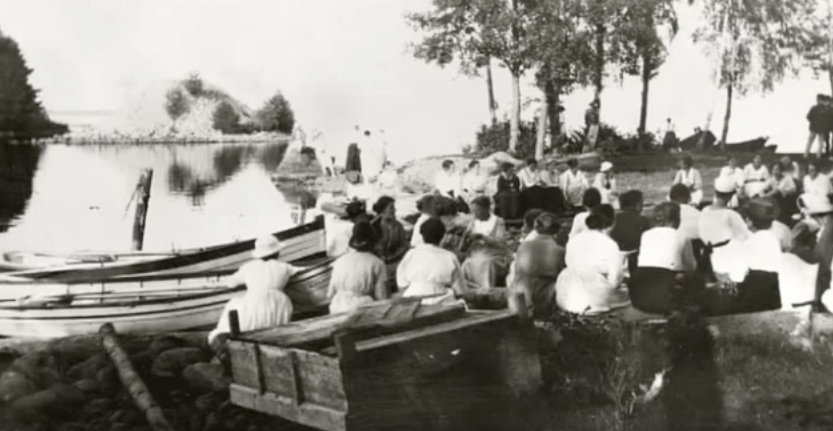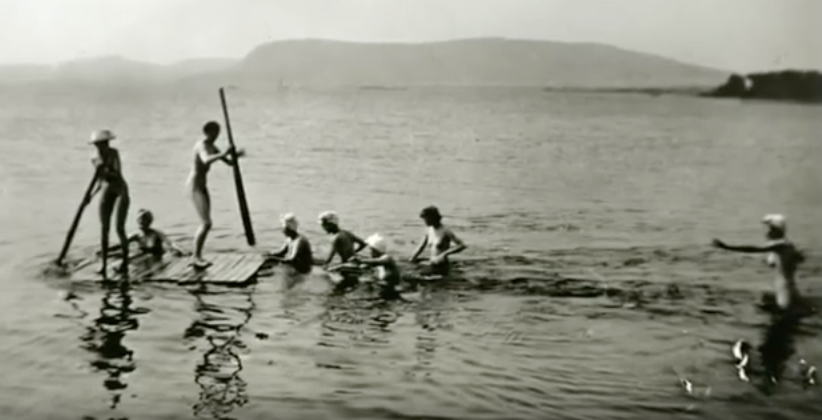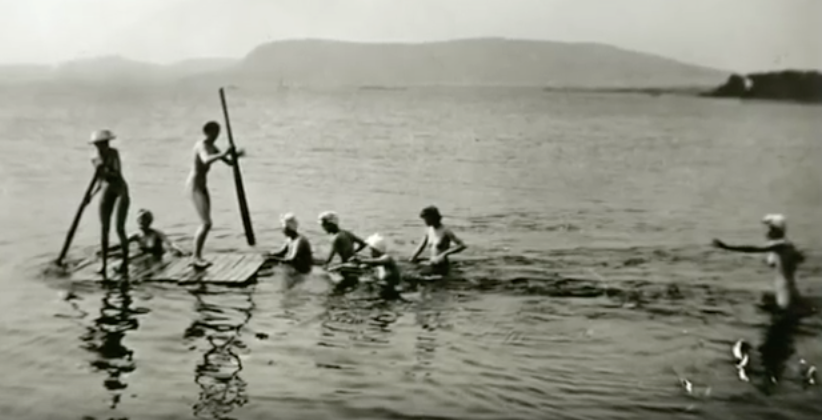 The students at Women Citizen´s School invited for dinner at Tamms manor.