ELISABET HERMODSSON
          the Swedish lyricist par excellence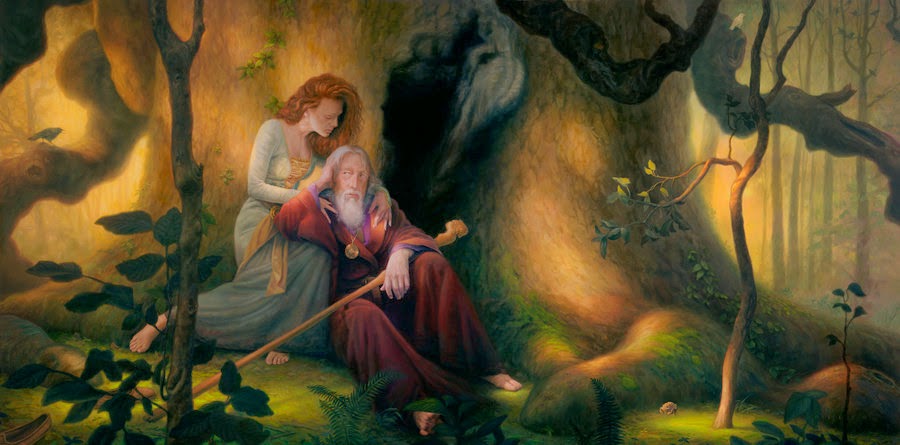 Elisabet Hermodsson is the kind of poet that easily could qualify for a real Goddess-ship in the celtic style of the mighty Morgan le Fay, or at least as her devoted priestess / holy queen.
Not only because of the  breathtaking beauty and irresistible spell in her bardic tones or the deep wisdom in her philosophical speculations, but as much because of her residence on the mythical island of Fårö outside the greater island of Gotland in the middle of the Baltic Sea.
And taken into account the content of the novel Dimstråk, 1990, everyone must agree that my notion buy no means is unfounded.
Because - exactly as the Morgan le Fay on the island of  Avalon in the (M)otherland was surrounded by a wall of glass, and accompanied by heros torn apart in their battles with dragons and other monsters in order to gain half the queendom and the queen, whom she, as a magician, had to put together again -  the celebrities on Fårö always have been surrounded by a dense wall of impermeability. And among them were not at least the world-famous hero Ingmar Bergman, whom we all know was ridden by all kind of monsters.
It seems though like the Goddess of Fårö unfortunately never got the opportunity to put his torn apart pieces together again, may it be because he too, as Lancelot and the other guys around the table of King Arthur, completely lost his mind by the androcentric whims fabricated thereby.


Considering that one has to to dive into a dwell, or pass through the wall of glass that surrounds the fabulous island, one must realise what a huge privilege it is to us modern people, to here, by this photo, getting the opportunity of looking right into the most secret dwellings, in wich the Goddess concoct her magic brews of bewitching poems and fateful predictions:
W O M E N   C A N   R U L E            -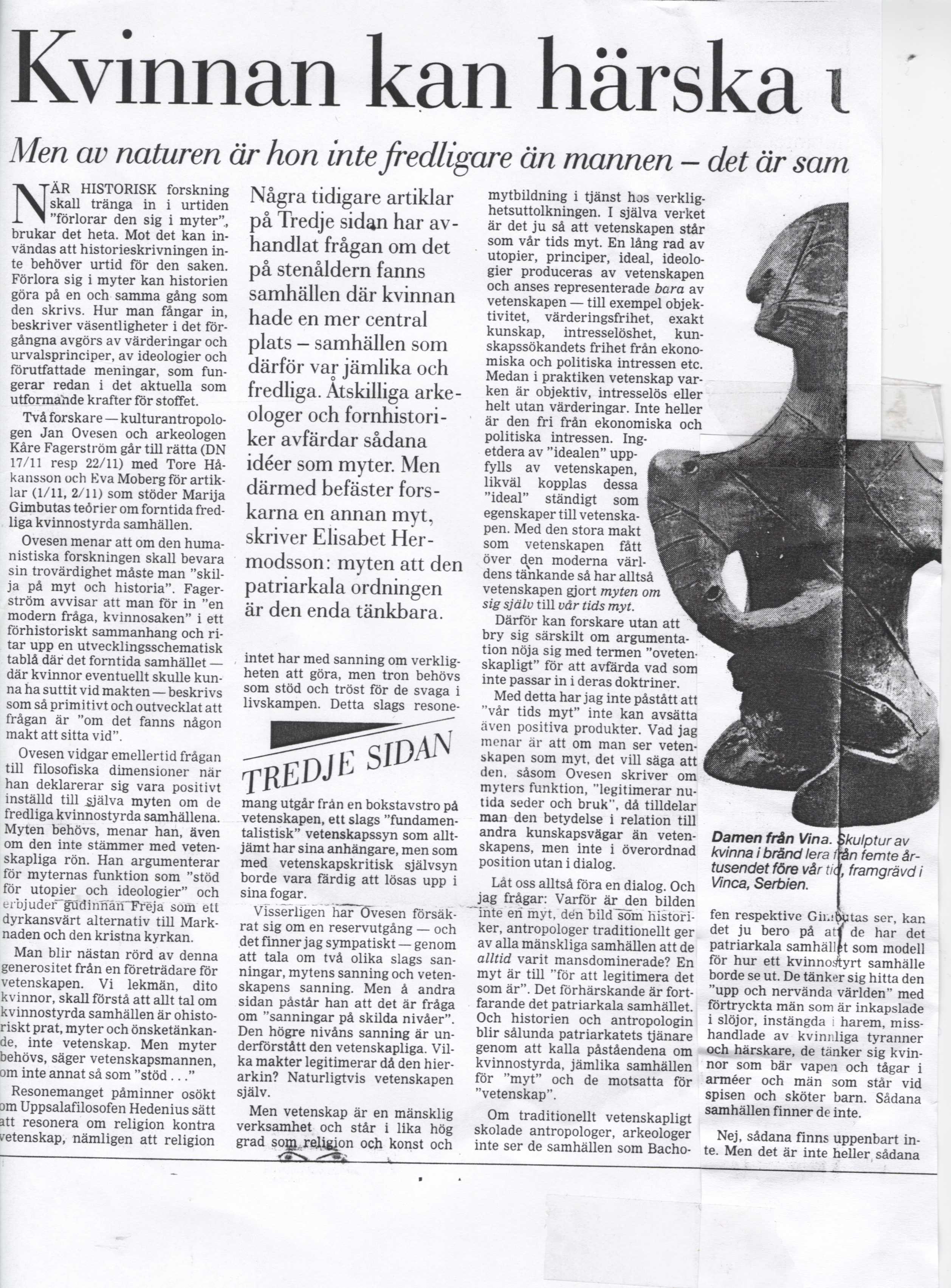 W I T H O U T   O P P R E S S I N G