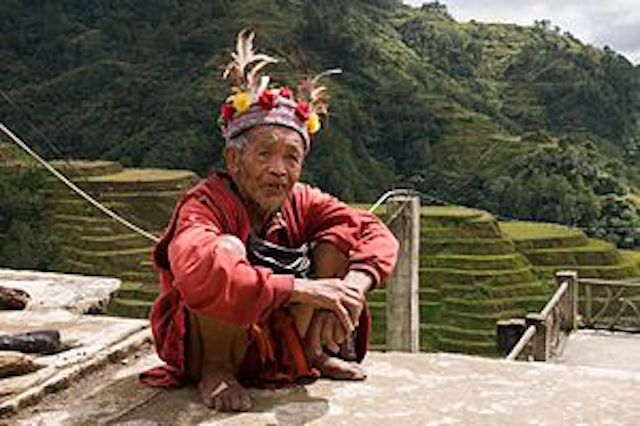 Banaue Philippines Ifugao-Tribesman.
I just found this information online; and haven´t had the opportunity to find out if these peoples on the Philippines also are matriarchal. What makes me curious are their dresses that remind of the Garos.
I will have to find out later what kind of societal organisation these people have. I bet they haven´t got an esasy time in this country ruled by the maniac Dutarte, who has murdered thousands and thousands of people in his on country. I saw a TV-program not long ago about some native people in the Philippines being landgrabbed of their forest, without the responsible politicians seemed to be bothered at all.
Igorot, or Cordillerans, is the collective name of several Austronesian ethnic groups in The Philippines, who inhabit the mountains of Luzon. These highland peoples inhabit the six provinces of the Cordillera Administrative Region: Abra, Apayao, Benguet, Kalinga, Ifugao, Nueva Vizcaya and Mountain Province, as well as Baguio City.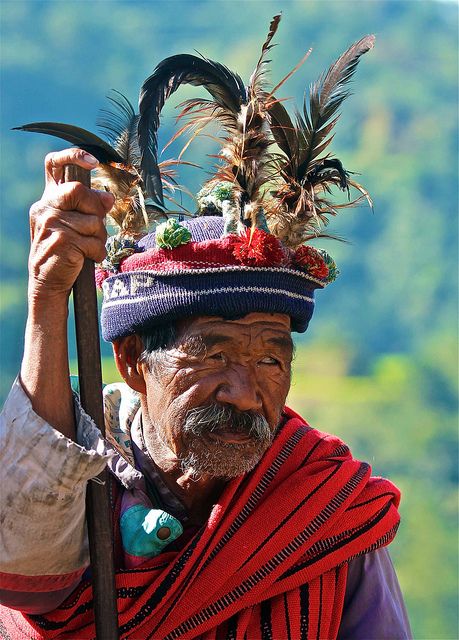 Here we see a Filipino who has climbed a coconut tree so he can harvest the coconuts.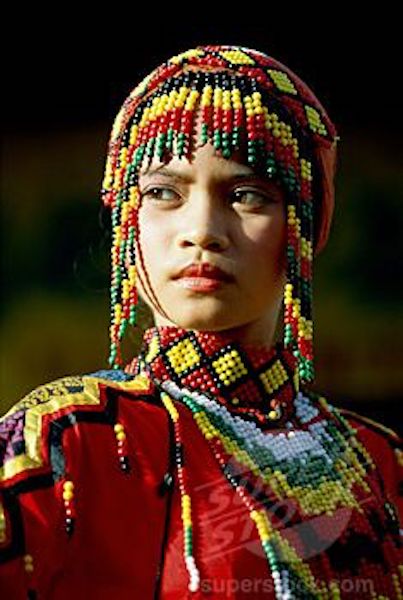 Philippines | Gaddang tribe woman of Luzon at the Sinulog Festival Cebu