L E Y L A   A S S A F   T E N G R O T H´S
d o c u m e n t a r i e s
a b o u t
t h e   B i j a g o s   I s l a n d s´  m a t r i a r c h y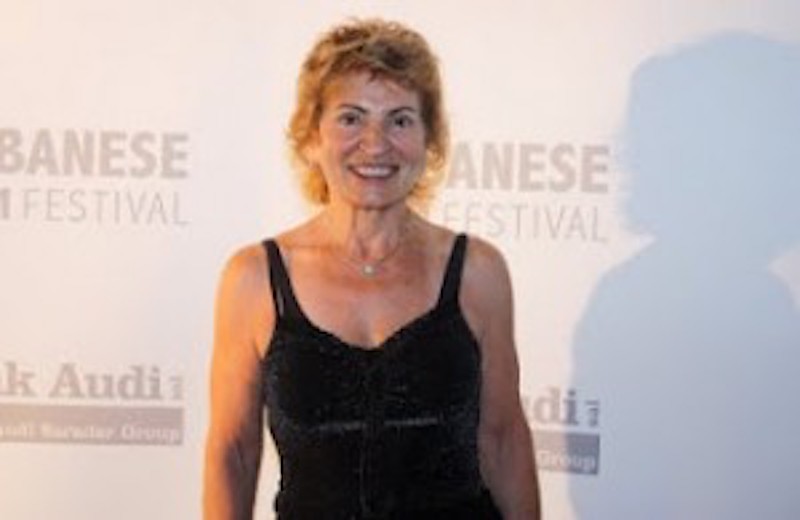 Screening of Swedish Documentaries;
"Our God is a Woman" and "Women's Island"
directed by Leyla Assaf-Tengroth
Filmmaker Leyla Assaf-Tengroth visited a matriarchal society in the Bijagos Islands of West Africa 25 years ago, resulting in the internationally acclaimed documentary "Our God is a Woman". In the society of the Bijagos Islands the women are in charge, they have a higher status and value than the men, and decide for themselves whom to marry. In the film "Women's Island" the filmmaker returns to a society influenced by the modern world and with many changes but where the women still has the last word. Her films often deal with sociopolitical problems and environmental issues.
Leyla Assaf -Tengroth is an award winning film and documentary director. Her films have been shown on Swedish television, in several European countries as well as in the USA, Canada and Australia. She is of Lebanese origin and lives in Sweden since 1966.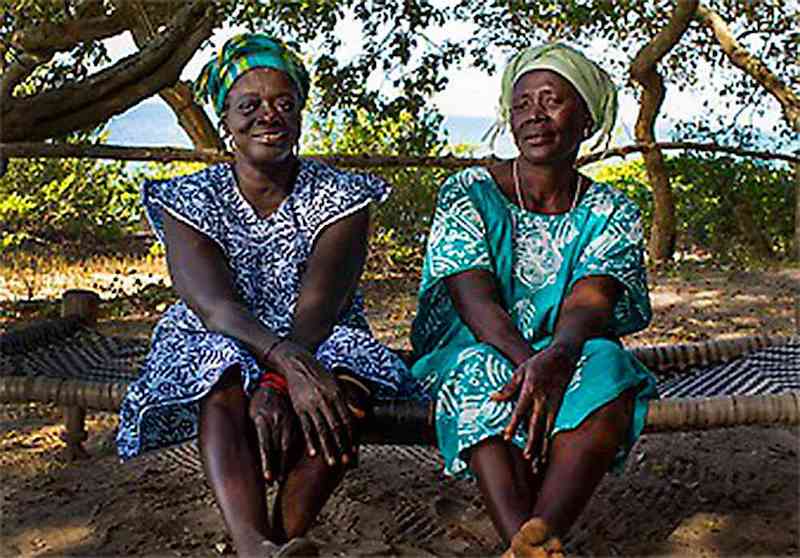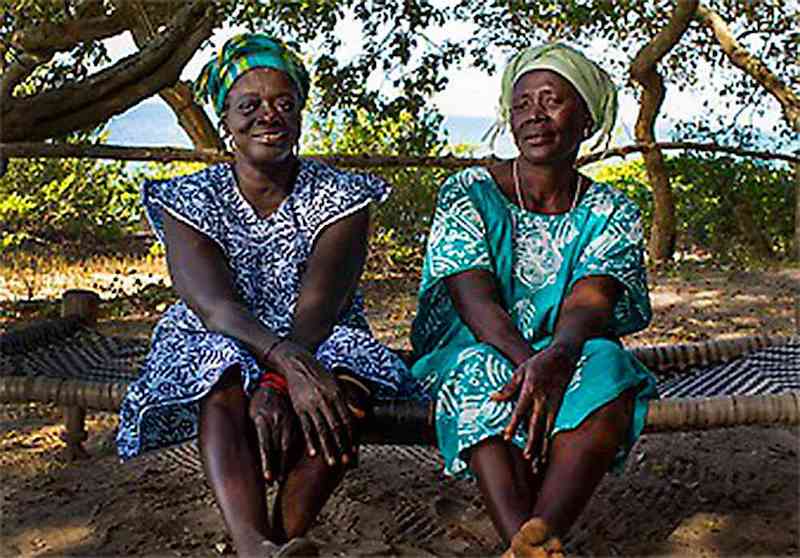 W O M E N ´S   I S L A N D
by Leyla Assaf-Tengroth
Twenty-five years ago filmmaker Leyla Assaf-Tengroth made the internationally acclaimed documentary Our God is a Woman which dealt with the subject matter of a society in West Africa where women governed.
Now she returns to the islands and finds that much has changed. The modern world has finally intruded on this corner of the world. But it is still the women who have the last word. In "Women's Island", king Augusto explains:
- A woman does not think in the same way as a man. The man has his mind closed, but the woman says what she wants to say. If she says that I will die, then I will. Still to this day the portrayal is of a women dominated society.
The women are more important than the men and decide for themselves whom they wish to marry or divorce. The men are entirely subordinated and adorn themselves and make themselves as attractive as they can in order to impress the women.
Theobalde and Elisa are the main characters in Leyla Assaf-Tengroth's new story. When they marry they will be given land from the women's council, the Grandesan. The land and its harvest will belong to Elisa. Because here, the women own the land and possess the key to the food supply storage. It's the bride to be and her mother who pay for the wedding. But everybody contributes and helps with the slaughter and the cooking. - If you come back in 10 years, you will see that I have a house full of children, a job, and I will be doing plenty of things, says Elisa to Leyla the day after the wedding.
___________________________________________________
The Filmmaker and Director Leyla Assaf-Tengroth was awarded the Lena Hellman's Foundation Prize on March 8, 2014 at The Tempo Festival Prize Gala in Stockholm., Sweden The award citation read:
"Because she has brought the world to Sweden with vigorous resolution and has relentlessly covered women and children's issues and right to freedom and human dignity. Her commitment to the medium of cinema gives hope."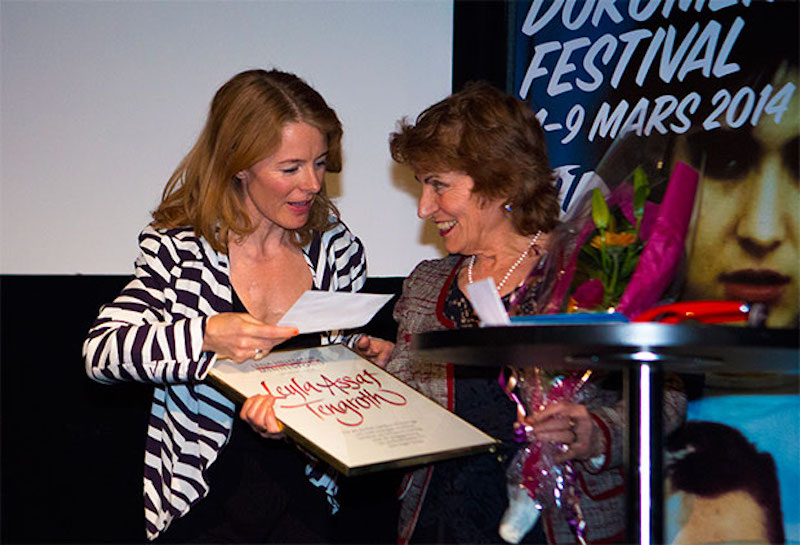 Leyla Assaf-Tengroth prisades
Filmaren och regissören Leyla Assaf-Tengroth tilldelades Lena Hellman-stipendiet 2014 på lördagkvällen på Tempofestivalens prisgala.
Ur motiveringen: "...för att hon fört världen till Sverige och med energisk envishet återkommit till temat, att  kvinnan och barnen har rätt till frihet och mänskliga rättigheter. Hennes eget engagemang i filmerna inger hopp."
Leyla Assaf-Tengroth har gjort många filmer för SVT sedan 1979. För 25 år sedan gjorde hon den internationellt uppmärksammade dokumentären "Vår gud är en kvinna" som handlade om ett samhälle på Bijagos-öarna i Västafrika där kvinnorna styrde. I Kvinnornas ö, som visades i SVT förra året, reste hon tillbaka till Västafrika och upptäckte att mycket hade förändrats, men kvinnorna hade fortfarande sista ordet.
Lena Hellman-fonden bildades av kolleger, vänner och olika filmorganisationer; Sveriges Television, Oberoende Filmares Förbund, Svenska Kvinnors Filmförbund, Filmcentrum, Folkets Bio, FilmTeknik och Svenska Filminstitutet - i samband med Lena Hellmans för tidiga bortgång 1996. Lena Hellman var SVT:s första kvinnliga filmfotograf.
TV För tjugo år sen gjorde Leyla Assaf Tengroth dokumentärfilmen Vår Gud är en kvinna, om ett kvinnostyrt samhälle på Bijagos-öarna utanför Guinea Bissau i Västafrika. I kväll kan man se uppföljaren, Kvinnornas ö (SVT2, 20.00).
Vi får följa Elisa på ön Orango som har valt ut snyggingen Theobald på fotbollsplanen och talat om att hon vill gifta sig med honom. Han säger genast ja. Men det är deras mammor som måste mötas och ge sitt tillstånd innan bröllopet kan bli av. För kvinnorna bestämmer fortfarande på Bijagos-öarna.
För tjugo år sen var det bland dansarna de unga kvinnorna valde ut sina blivande män, nu är det på fotbollsplanen de välkammade och parfymerade unga männen visar upp sina sexiga kroppar.
Trots att tiderna är ekonomiskt hårda och många ungdomar flyttar in till Bissau för att leta arbete är de gamla traditionerna starka på den lugna och fridfulla ön Orango. Kvinnorna äger jorden, har hand om maten och byns beslut, bor i stenhus med sina barn medan männen bor i hyddor för sig själva. De män som inte blir gifta lever i en eländig och torftig ungkarlstillvaro.
En fascinerande tvärtomlektion i trons totalgrepp om människan. Här är också männen övertygade om att kvinnor kom först, kan mer och är starkare.