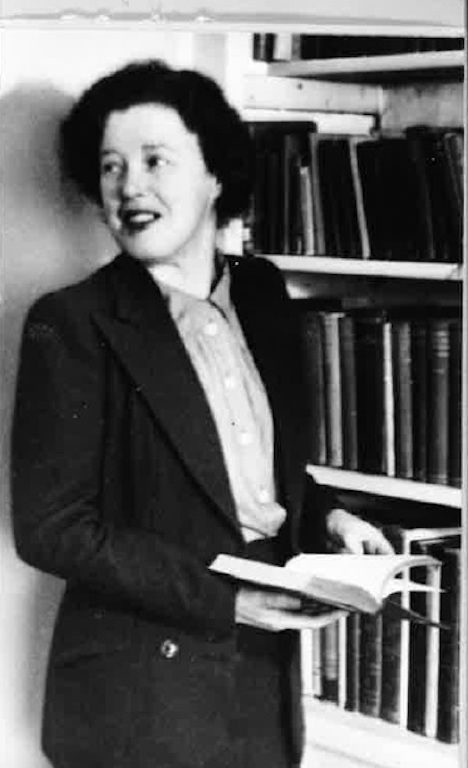 Audrey I. Richards, in full Audrey Isabel Richards, 1899— 1984, was an  English social anthropologist and educator known chiefly for her researches among several eastern African peoples, especially the Bemba.
Research
Richards conducted fieldwork in Zambia (then Northern Rhodesia), in 1930-31, 1933–34, and 1957. where she worked primarily among the Bemba. Later, Richards worked in the Transvaal region of South Africa in 1939-40 and in Ugandaintermittently between 1950 and 1955. She later carried out an ethnographic study of the village of Elmdon, Essex, England, where she lived for many years.Among her subjects of study were social psychology, food culture, nutrition, agriculture, land use, and economic organization.
Richards spent much of her youth in India, where her father served on the Viceroy's Council. She received her M.A. from Newnham College, Cambridge, in 1928 and studied with Bronisław Malinowski at the London School of Economics (Ph.D., 1929), where she later taught (1931–32, 1935–37).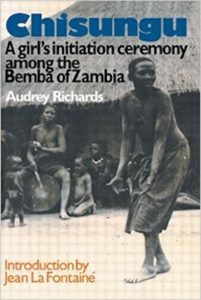 Audrey Richards' careful studies of daily life set a new standard for field research and opened a door for nutritional anthropology by concentrating on practical problems and working interdisciplinarily. Richards is probably best known for her work Chisungu (1956), a study of girls' initiation rites. She is also regarded as a founder of the field of nutritional anthropology.
She also taught at the University of Witwatersrand, S.Af. (1938–40), London University (1946–50), Makerere College, Uganda (1950–56), and the University of Cambridge (1956–67), where she founded and directed the Centre for African Studies.
Her work includes:
Hunger and Work in a Savage Tribe (1932); Land, Labour and Diet in Northern Rhodesia (1939)
Chisungu: A Girl's Initiation Ceremony Among the Bemba of Northern Rhodesia (1956), a pioneering study of female initiation;
The Multicultural States of East Africa (1969).
She was made a Companion of the Order of the British Empire (C.B.E.) in 1955.