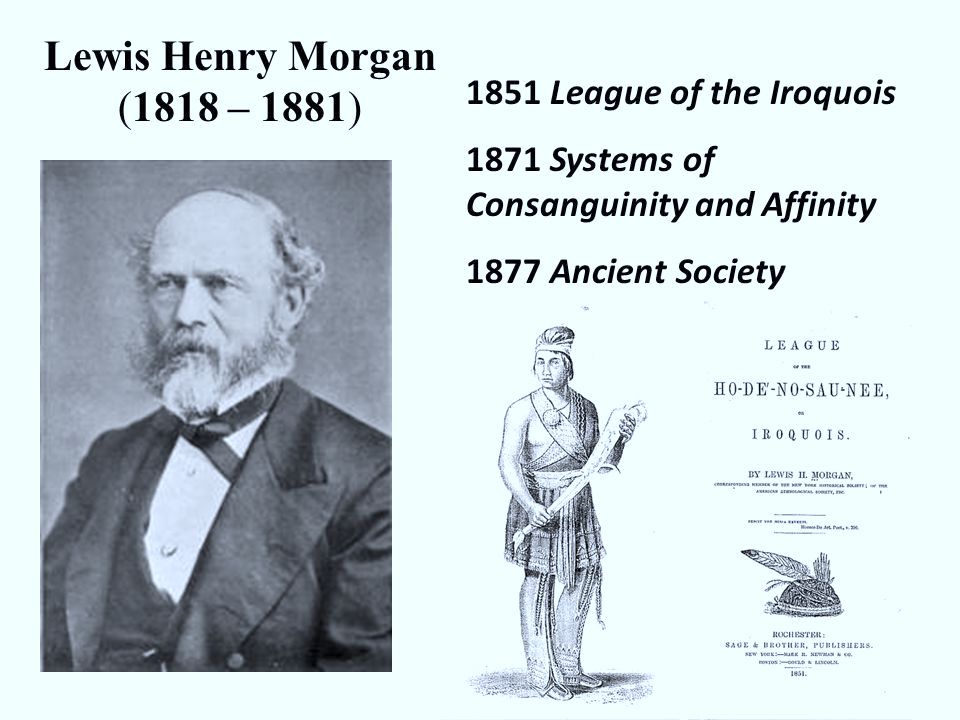 THE "FATHER OF MODERN ANTHROPOLOGY" TAKING IT 150 YEARS BACKWARDS IN TIME
The description Heide-Göttner Abendroth offers in the first chapter of her educational work; Matriarchal Societies. Studies on Indigenous Cultures across the Globe (Peter Lang, New York/USA, March 2012)
of the history of research of matriarchy since the 18th century as...
"...  not so much a story as it is a series of starts and stops whose repeated "beginnings" keep disappearing into shadow of history. The thread of this history keps breaking off, piecers of the narrativa seem to go nowhere, lines of arguments are not followed up - or are in Western science, eliminated completely."
... could as well be the similar for the discipline of antropology itself. Göttner-Abendroth continues therafter in giving a brief report of the history of this research carried out in several different branches:, which I highly recommend as fundamental for everybodies general education:
The pioneers,
The Marxist discussion,
The anthropological-ethnological branch,
The prehistoric branch,
The religious studies branch,
The branch of studie of oral traditions,
The Archeological branch,
Feminist and indigenous matriarchal studies;
...the multidude of branches mirroring the fact that an adequate research in this field, of inherent reasons must be interdisciplanary.
In complete contradistinction to the notion of Lévi-Strauss as the "Father of Modern Anthropology", the opinion pursued by Heide Göttner-Abendroth is that his ideas about The Origin of Society having its impeteus in men´s instincts and exchange of women, and his lack of interest of history and methods based on empirical approaches, has taken us 150 years backwards in time  to even before Bachofen, and stresses this circumstance as one of many examples of to what great externt male stream biased "sciences" has turned out to be ideologically distorted during the second half of the 20th century. Not at least regarding the fact that he; Lévi -Strauss, 27 years after the publication of  Robert Briffault´s three volume work The Mothers, 1927 with more than 60 pages recording of matrilineal / matrilocal tribes, he himself getting astonished by the overwehelming richness of data showing the Origin of Society being of female character, succeeded in making an academic career and obtaining a worldwide fame by claiming the opposition to that.
For a more elaborate account of the history of the discipline of anthropology I highly recommend the chapters about that in Chris Knight´s Blood relations, which is available for free to load down from his blog:
Not only Göttner-Abendroth and Chris Knight, but also many other scolars have been reflecting over the internal crisis in anthropology as well as archeology and religion history, lasting during the latter part of the 20th century, with inherent conflicts about which methodological approaches to prefer (shortly presented in Erik Rodenborgs article)  - the inquiry becoming increasingly complex the more time goes by - ending up in structuralist / poststructuralist /postmodernist (and in archeology processual and postprocessual) discourses / discussions which just seem to get more and more complex and farfetched as times goes by, ending up in an inproductive polemic, more or less impossible for outsiders and layperson´s to understand.
Quoting Heide Göttner-Abendroth:
"And so, Levi Strauss trots out the old theory of enemy hordes attacking and vanquishing each other, stealing women, who finally make agreements sanctioning what had otherwise been accomplished violently: this marked the introduction of "exchange of women" and goods.
Accordingly it appears that fighting and killing under the leadership of men has existed since the beginning of history and that stable human community life on a large scale came into being only through wars and treaties.
This abstract and contradictory construction allows Lévi-Strauss to establish the origin of the first great social institution - the tribe - as deriving from men´s social instincts. This he, even though warmongering, selfish accumulation of goods , and violence against women only arose much later, Lévi-Strauss (and he was not alone in this) came to accept these characteristics as thew original male behaviour. Obviously, this is a question not of social, but of a-social instincts. Nevertheless, these late, twisted male urges were projected backwards into prehistory as the origin of society. In this way, patriarchal behaviour was established as being universal and eternal - and this means that violence and war are permanently glorified."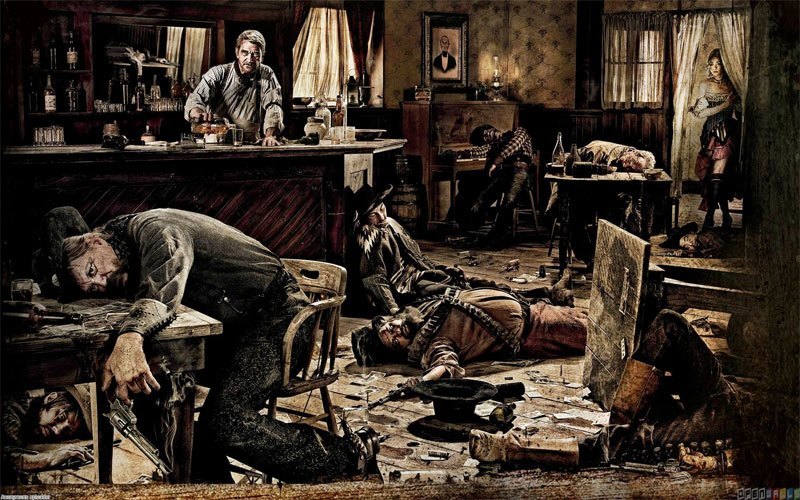 The Origin of Society derived from a-social instincts?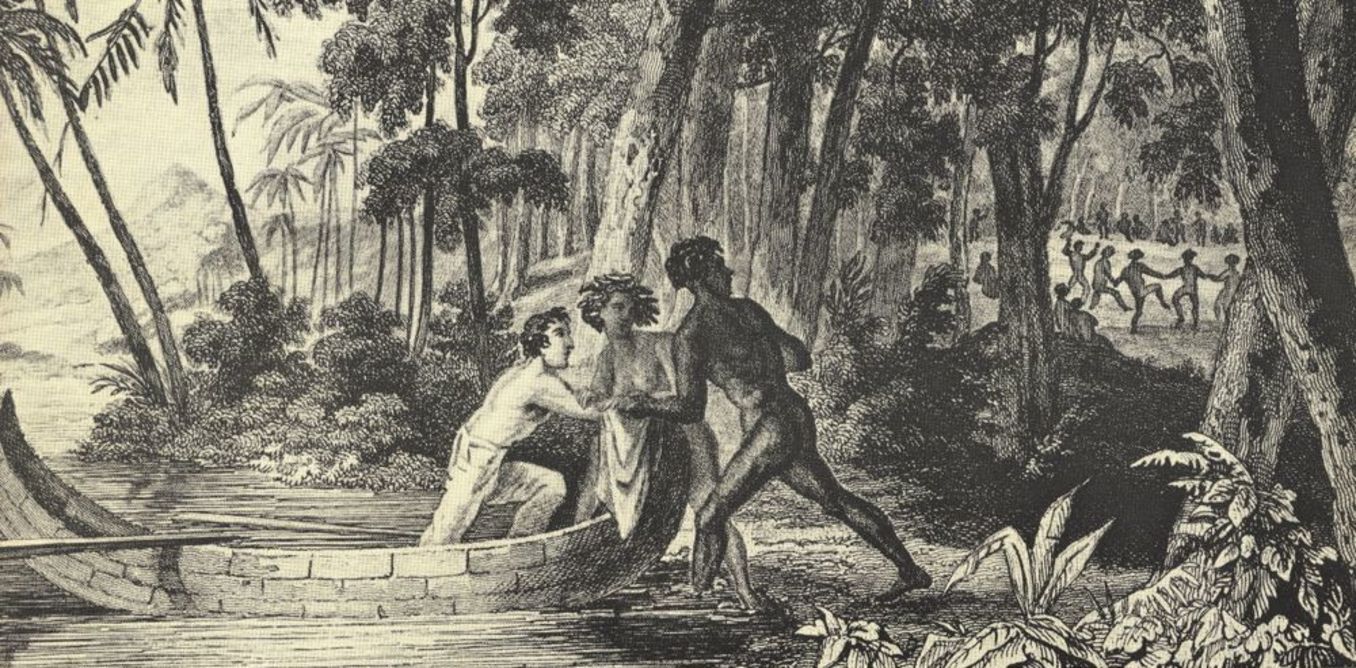 ...or from  "noble savages"  developing a culture of caretaking and cooperation?
On this matter it becomes quite clear that it is not an impartial search for truth that this so called "science" is dealing with, as you never come across any scholars in the field being denounced as "naive" and / or romanticizing male instincts of fighting and war-making, although there are no more relevance for that standpoint than the opposite. Rather the other way around.
Its not difficult to understand, though, that the s.c. "unilineal" idea from the 19th century, about the cultural evolution unfolding in a simple developmental line from lower more "primitive" or "barbarian" stages up until the "highest" most "civilised"  of the monolithic, monogamous, monotheistic patriarchal capitalist Western Culture just because it appeared chronologically later in time and / or because of ones inability to think otherwise because of ones own unreflected prejudices and lack of hermeneutic selfreflection.
But I can´t see why this would be a reason for to so cathegorically dismiss every notion of some kind of overall  universal patterns or evolutionary / cultural trends in general, as there nowadays have come up quite credible analysis models in the field of systems theories and the hopeful coalescence of the earlier so disparat dichotomical two cultures of (J.P. Snow) nowadays working together in as well interdisciplinary cooperation of a multitude of different disciplines from as well nature as social sciences as humanities. The new paradigm emerging from the systems theories taking this trend even further fusing the two split cultures together into what todays is delineated as "general science"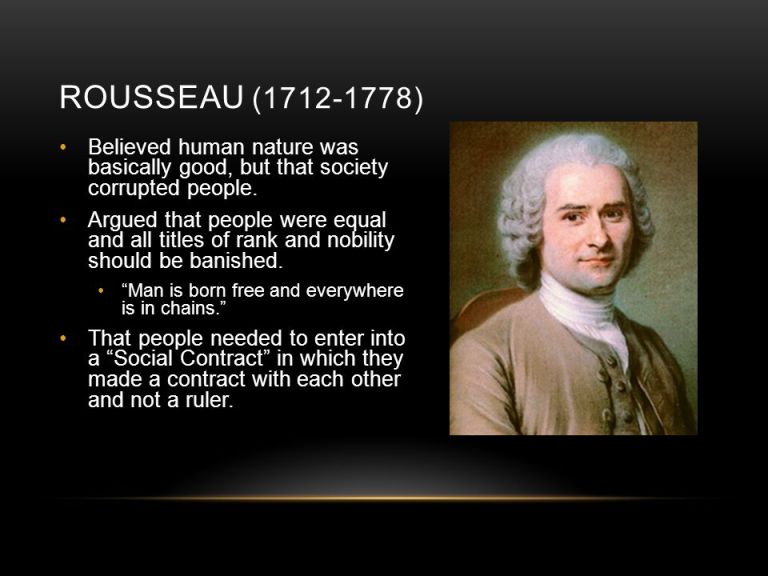 The whole thing stinks aphephobia all the way round, and you don´t have to be Einstein to figure out from what. And now we are slowly but steadily moving towards the Pudelskern - i.e. the heart of the problem; namely how to dissolve the static tensions from the improductive eternal loop, like the cat´s chasing its tail,  back and forth between the binary oppositions not moving forward one single bit.
THE ROI-SOLEIL ECLIPSING SCIENCE ITSELF
New Left Review I/62, July-August 1970
CLAUDE LÉVI-STRAUSS
A CONFRONTATION
Paul Ricoeur:
"The methodological questions I should like to ask you are of three kinds; all three concern the possibility of co-ordinating your scientific method—structuralism as a science—with other modes of comprehension which are not built on a generalized linguistic model, but consist of a recovery of meaning in reflective or speculative thought, in short, what I have myself called a hermeneutic. The first question concerns the intransigence of the method—its compatibility or incompatibility with other modes of understanding. This methodological question is directly inspired by a meditation on the particular examples you use in The Savage Mind. [1] I wonder to what extent your method's success has not been facilitated by the geographical and cultural zone to which it has been applied, i.e. the zone of what used to be called totemism, of the 'totemic illusion', which is precisely characterized by the extraordinary exuberance of its syntactic arrangements, and perhaps in compensation by the great poverty of its"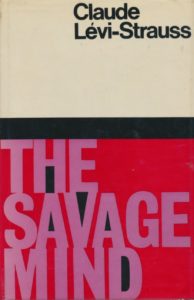 ECLIPSING THE DISCIPLINES OF RELIGION AND ANTHROPOLOGY
The Lévi-Strauss follower anthropologist and evolutionary psychologist PASCAL BOYER
EXPLAINING RELIGIOUS DOMAIN NO LONGER EXISTING
Quoting Boyer:
"Claude Lévi-Strauss went further than most in renewing our understanding of universal constraints on human cultures. Surprisingly, his findings and models have had very little influence on contemporary accounts of religion.
This is because he was a proponent and an eminent practitioner the "science mode" in anthropology. Also, Lévi- Strauss clearly had no trust in the notion of "religion". He did not believe that the term denotes any coherent set of phenomena.
He was, I will argue, quite right about that, but this of course did limit the appeal of his models for scholars of religion, many of whom do believe that there is such a domain as "religion".
Finally, Lévi- Strauss did not relate his hypotheses on cultural phenomena to any precise cognitive models of psychological processes, for the perfectly good reason that the latter did not exist at the time he put forward the basic tenets of structural anthropology.
As a result, most structural models lack the psychological precision required to account for actual religious concepts and behaviours.
Well, well, I can tell that this fellow obviously doesn´t know anything at all about the kind of studies pursued at the religion historian institutions in Uppsala & Göteborg  in Sweden, because there it is highly recommended to stick to the structural analysis-model of Lévi Strauss, although valued as not being completely adequate.  Unfortunately, though, there is no better alternative at hand for the moment, as stated by Therese Rodin at page 26 in her dissertation
The World of the Sumerian Mother Goddess
An Interpretation of Her Myths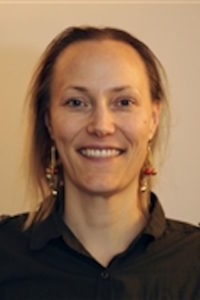 "Since the protomyths and -societies are objects of desire, they are not based in the historical context. According to Lincoln, historicizing is an antidote to these objects of desire. In this respect he criticizes both Mircea Eliade who was hostile towards historic consciousness, and Claude Lévi-Strauss, who was criticized already by contemporary existentialists, Marxists and poststructuralists. These latter meant that Lévi-Strauss's scholarship was "a disengaged formalism and a synchronic orientation that drains mythic narra- tives [...] of their historic context and political agency". Lincoln nevertheless finds the scholarship of Lévi-Strauss to be "the best theoretical discus- sion of myth to date".25"
And the same is the case in this dissertation by Torsten Hylén:
Ḥusayn, the Mediator: A structural Analysis of the Karbalā´ Drama according to Abū Ja`far Muḥammad b. Jarīr al-Ṭabarī (d. 310/923)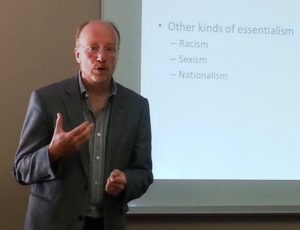 "In this study, the Karbalā´ Drama is regarded as a myth and the method used to analyze it is inspired by the structuralism of Claude Lévi-Strauss. Lévi-Straussian structuralism has probably never before been applied to early Arabic material to the extent that it is used here. The second purpose of the study, then, is to investigate to what extent and in what mode such a method is applicable to this material."
Why there no longer is a need of the kind of hermeneutic approach developed by Paul Ricoeur, which during the last half of the 20th century has been the preferred methodological tool for interpreting aesthetic and religious phenomena, is a riddle wrapped up in an enigma, as Levi-Strauss´  theories about the human brain not have been verified by later research in cognitive science and / or neurocience / neurotheology, nor are there any evidence of his analysis method according to the simplistic appliance of binary opposition being  superior to Ricoeur´s, especially as he himself (at least sometimes) claims his analytic model just being intended for the interpretation of the way human brain computes binary opposition, i.e. comprising his own kind of "cognitive science", and not of the content of their myths and religion,  i.e. the meaning of life,  relativizing all qualitative aspects of art, religion and social life, which for example is significantly expressed by his opinion of hierarchical caste societies being of the same qualitative standards as egalitarian, due to their both of them supposed use of binary oppositions in classifying different cathegories in order to identify themselves against the  "others",  thereby revealing his inability of envisioning qualitative differences between a colonial hierarchical stratification for colonial suppression and a unifying egalitarian identifying of different genders and generations as well as animals from peoples in order to integrate them all in a common life-sphere of tasks and communication.
As I read the other day from the Swedish archaeologist Helena Günther, commenting the long-lasting backwash created by Christoffer Tilleys farfetched interpretations of cow elks and boats, the former representing females and the latter males, there has been a tendency in archaeology (as well as in anthropology) to move between extremes; from initially being ethnocentric biased degrading the wild "barbarians " -  to the other pole of total relativism, as well as from regarding shamanism as a lower kind of processing the phenomena than science -  to the other extreme; mystifying it to a higher level of sovereign spiritual and scientific cognitive activities, exclusively exerted by male shamans, though, (as equal to their own male chief priests and scientists) than what is relevant to its actual practice, integrating everybody and especially the women in the trivial daily activities in the spiritual life.
Mr Boyer has his Swedish counterpart though, in the biologist Dan Larhammar who falsly claims he has made research on experimental basis, prooving that spiritual experiences have their origin in neurological processes.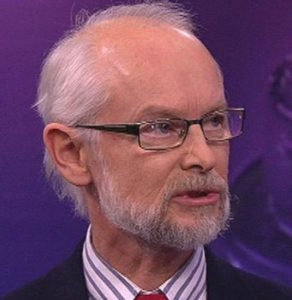 The Pope of The Holy Church of Scientism; DAN LARHAMMAR believing in Persingers God Helmet Persingers experiment by stimulating the temporal lobes, although Granqvist et al has failed to replicate it.
The religion neurologists Lars Farde and Tove Gunnarsson has in an article in Tidskriften för svensk psykiatri, with the heading:Will neurobiology be able to explain the religiosity of man? (Scroll down to page )  in wich they make a review over all kinds of experimental research, attempting to study religious experiences from a biological perspective.
In the end of this article they refer to a study made by Persinger in Canada, who is claiming to be able to evoke spiritual experiences by stimulating the right frontal lobe with weak magnetic fields.
The fact that individuals with temporal lobe epilepsy more frequently than others get paranormal experiences has made him draw the conclusion that spiritually experiences are evoked by the same mechanisms as evoke epileptic attacks. Furthermore he is of the opinion that religious experiences most probably only can be produced by the human brain and that the reason to their existence are the fact that there are natural variations in the magnetic fields in the earth.
In Sweden this findings of Persinger have got an ardent spokesman in Dan Larhammar, professor in molecular cellbiology at the university of Uppsala and furthermore member of the society called Vof= Vetenskap ooh folkbildning (Science and Popular Adult Education) which has taken it as a voluntarily task to keep watch over peoples minds in order to keep their ranks closed in the direction of its own Holy Stronghold of Scientism.
Larhammar, who delivers degrading distinctions to Swedish intellectuals who are not subduing to his narrow-minded worldview, is himself promulgating the doctrine that religious experiences have its origin in the human nerve system, although nothing like that ever could be proved, thats for sure!
And when a Swedish group of researchers under the lead of Pehr Granquist at the University of Uppsala have tried to repeat Persingers experiment, they weren´t able to replicate his findings.
Both of the researches have thereafter attempted to explain the reasons to the discrepancy of the other, by blaming its methodological shortcomings.
_________________________________________________________________________________________________
CLAUDE LÉVI-STRAUSS´ MODE OF SCIENCE
Susan M. Voss at the University of Nebraska writes in: Claude Lévi-Strauss; The Man and his works:
"In 1938, having resigned from the University of Sao Paulo, he (Claude Lévi- Strauss) obtained from the French Government financial support for an extensive expedition to central Brazil. While on the move much of the time, Levi-Strauss collected enough material on the Nambik-wara and Tupi-Kawahib Indians to provide the basis for one of his best-known publications, Tristes Tropiques.
Going in search of infinite variety, and expecting to find either bloodthirsty cannibals or Rousseau-like noble savages", Levi-Strauss instead discovered the common humanity of mankind. He came to recognize that the similarities between himself and the long-isolated Nambikwara far out-weighed the differences.
Levi-Strauss' (.recognition.of lICertain fundamental properties of the physical and psychical universe" (Levi-Strauss 1973b:61), was to become a recurrent theme in all of his writings.
However, it.is important to mention that in spite of his experience, the actual concrete ethnographic data which Levi-Strauss compiled at this time could not have been of the quality which we have come to expect from Malinowski-style, fieldwork.
IIi ·the whole course of his Brazilian travels, Levi-Strauss could not have spent more than a few weeks at a time in anyone place; nor was he ever to converse easily with any of his informants in their native language.
In his subsequent writings, he assumes that the initial "model" generated by an observer's first impressions actually represents ethnographic reality.
It has become apparent in recent etic/emic anthropological theorizing that such a first stage model can be little more than the observers' own pre-packaged suppositions.
This type of data can hardly be considered impeachable source material on which to base the foundation of one's life work.
But my primary criticism of Levi-Strauss in this regard is not that
he has relied so heavily on insufficient fieldwork, but that when called to defend his position wherever other data runs counter to his theories, he will either by-pass the evidence or sidestep the issue all together. (cf.H arris 1968: 499-512). Any data is acceptable as long as it correlates with his calculated expectations.
One is reminded of Levi-Strauss' training in philosophy and his behavior is that of an advocate defending· a cause rather than that of a scientist in pursuit of truth."
_________________________________________________